Top Stories
NAR Membership Hits Record High
WRA360 Professional Development Series
Professional Standards Committee Training ~ June 2nd
WRA Convention ~ October 4-6th, Milwaukee
How REALTORS Influence Lawmaking: 3 Case Studies
Wisconsin's Direct Giver Program Kickoff
Scroll down for additional stories-
REALTOR NEWS
A Message From The President

We all hear quotes every day. Generally, they are from famous writers like Shakespeare or Hemingway, or from politicians and world leaders like Churchill or Jefferson. But listening to music the other day I heard one of those great quotes by someone not quite so famous. Joe Walsh (one of my rock & roll heroes) said in one of his songs, "I can't complain but sometimes I still do." It made me stop and think - does this apply to me? I would like to think it doesn't, but I know it does. How about you? My best guess is none of us are exempt. Are things really as bad as we sometimes make them out to be? Is this really something I should be complaining about? And maybe it is. Sometimes life does hand us lemons that are just darn hard to make into lemonade. But more often than not, if we step back and take another look at things, life really isn't that bad. I know I'll still complain sometimes when I really have no reason to, but I'm going to try to keep Joe's words in mind. Maybe it will help me keep my perspective.
Thank you~ Michael Sewell
Dr. Lawrence Yun: Consumer Spending Likely to Spur Economy
The economy is at 99% of its pre-pandemic activity, and growth in Americans' income and savings could propel housing in the second half of the year, Lawrence Yun, chief economist for the National Association of REALTORS®, said Thursday at the Residential Economic Issues and Trends Forum during the virtual 2021 REALTORS® Legislative Meetings. Yun offered his market predictions for the rest of the year during the session. Full article HERE.
NAR Membership Hits Record High
The COVID-19 pandemic and a booming housing market have led to a rising number of professionals entering the real estate business. The National Association of REALTORS®' membership grew to 1.48 million at the end of 2020, up from 1.4 million at the end of 2019, according to the association's newly released 2021 Member Profile. Seventy-nine percent of real estate pros say they're certain they'll remain in the real estate industry for at least two more years. Click HERE for the full story from NAR.
Education
WRA360 Professional Development Series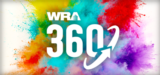 WRA is offering a new professional development series exploring industry trends, technology, economic forecasts, top issues and various perspectives on cutting-edge topics. Past webinars include:
~ Episode 5 - How Artificial Intelligence Will Transform Real Estate in 2021 and Beyond
~ Episode 4 - The Color of Wisconsin Property Law
~ Episode 3 - Where Does Wisconsin Rank in Government Spending?
~ Episode 2 - Three Megatrends to Watch in 2021
~ Episode 1 - Long Island Divided
Click here to access
Professional Standards Committee Training
Refresher training for current committee members who have already been to training before is being held on June 2nd from 9am-Noon. A training session for NEW committee members will be scheduled in the next few months. If you are interested in joining the Committee, please contact Casey at cradtke@ranw.org and she can discuss qualifications and coordinate best sessions. Thank you!
Events
RANW Live Events and Gatherings On Hold
While there's finally real hope that better days are ahead, when event commitment deadlines were being considered earlier this year, the uncertainty of safety in large groups was paramount. So out of continued concern for the wellbeing of our members, the Board put a continued hold on planning live networking events and large in-person gatherings. This included among other things, golf outings and the Timber Rattlers fundraiser. We'll keep you updated if those plans change and continue to wish you all the best as we look forward to seeing you in person as soon as we can.
Early Bird Registration for the 2021 REALTOR Conference & Expo - In San Diego or virtual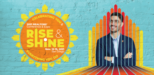 Early bird registration opens for all members Wednesday, May 26th for the Realtors® Conference & Expo in San Diego. The event will be held November 12-15th of this year live with an option for virtual. Register HERE.



WRA Convention ~ October 4-6th, Milwaukee or Virtual
Save the date! WRA will be hosting a their annual convention October 4-6, 2021, live in Milwaukee - with optional virtual sessions. Watch wra.org for future details
Government Affairs
Wisconsin's Direct Giver Program Kickoff
We are officially in RANW's Direct Giver Fundraising period. We ask that all members who have been Direct Givers, or wish to become new Direct Givers please send in your contribution now so that we are able to help candidates who are raising funds. The WRA Direct Giver Program provides an alternative to an RPAC contribution for members who:
- wish to retain full control and direction over who will receive their political contributions
- wish to give personal contributions to candidates for local and state elections and at the same time benefit the REALTORS® Association
Direct Giver Process
1. Solicitations: The minimum contribution is $100.00.
2. Checks: Checks can be used and must be made to the WRA Direct Giver Program (not RPAC). Checks can be sent to RANW, W6124 Aerotech Dr., Appleton, WI 54914.
3. Credit Cards: You may also pay on-line via credit card. Click here and login to the WRA site. Or you can call Jennifer at 920.739.9108 with your credit card information and she will take care of it.
4. Control: Contributions to the Direct Giver Program are deposited in a separate bank account from RPAC contributions. Structurally, the WRA then acts like a bank, with disbursements permitted only with the explicit authorization of the contributor. That is, you retain full control on how your direct giver money is spent.
5. Directing Contributions: Contributors may at any time direct their contributions, in whole or in part, to any candidate for local, state or federal office. When disbursing funds, contributors can email or call RANW or WRA to indicate how they wish their money to be distributed.
How REALTORS Influence Lawmaking: 3 Case Studies
The political divide in America presents an opportunity for REALTORS® to coalesce their influence around a largely bipartisan, unifying issue: access to housing. That reality has bolstered the efforts of leaders from REALTOR® associations in Colorado, Maryland, and Washington, who highlighted their organizations' recent advocacy wins at a Thursday session called "The Nuts and Bolts of Advocacy" during the virtual 2021 REALTORS® Legislative Meetings. Click HERE for the story from Realtor Magazine.
MLS
4-Step Reminder for Delayed Showings
If you are adding a listing with Delayed Showings, remember the following:
The Delayed Showings date specifications MUST be included in the Listing Contract.
The Seller Authorization to Delay Showings form MUST be included with your listing submission. That form is found by clicking HERE.
Delayed Showing info with dates MUST be included in the Public Remarks.
The Delayed Showings Yes/No and Showings Begin Date fields MUST be completed in LIM or on the data sheet submission.
Whenever the Data Entry team must stop to contact a listing agent/office for missing information of any kind, listing processing is slowed for all members. If you have questions related to listing submission, it may help to review the Submit A Listing page HERE. For additional question, feel free to contact MLS.
5 Appraisal Topics Every Agent Should Know
Appraisers are an integral part of the real estate sales process. It's imperative that agents not only understand the fundamentals of the appraisal system but also follow the best practices for communicating with appraisers, especially while navigating today's market. At an interactive session Thursday called "Ask an Appraiser" during the 2021 virtual REALTORS® Legislative Meetings, panelists shared best tactics for working with appraisers and making the process as smooth as possible for all parties involved in a transaction. Here are five of the most pressing points discussed. Click Here for the full article from Realtor Magazine.
RPR and AARP Team up to Offer Neighborhood Livability Scores to Home Buyers
RPR product integrations keep REALTORS® efficient and give them the ability to offer their clients valuable information. Collaborating with AARP is a textbook example of the latter. The AARP Livability™ Index is now displayed on the RPR website and mobile app through its Property Details pages as well as within the Neighborhood page. It's also featured in four RPR reports, including the: Property Report, Mini Property Report, Neighborhood Report and Seller's Report. Click HERE for the full blog.
RANW MLS Stats at a Glance
Click HERE for RANW MLS Stats at a Glance!
Need more info? Want to customize your own reports?
Click HERE for the How-To!
REALTOR® Safety Program
Visit the REALTOR® Safety Program for a Monthly Safety Discussion Guide that includes tips, best practices, and resources.

The goal of the REALTOR® Safety Program is to reduce the number of safety incidents that occur in the industry, so every REALTOR® comes home safely to his or her family every night. We will accomplish this goal together with our members by improving the Safety Culture in the industry: Talk about safety; create a safety plan and follow it; and encourage your fellow REALTORS® to do the same.

Top 5 Safety Action Items for REALTORS®
Plan Your Safety Strategy
Tips and Best Practices
Training Videos
Personal Protection Resources
Improve Safety Culture

REALTOR® Safety Network
NAR now offers a REALTOR® Safety Network to notify members across the country of safety concerns and emergencies. Report an incident.
What is TrustFunds?

RANW MLS has partnered with TrustFunds to bring electronic earnest money to our market!
Visit the TrustFunds Blog for more information about the "Next New Norm in Real Estate".

RANW MLS would be happy to put you in touch with brokers who have offered to share their experience or provide testimonials. TrustFunds integrates into the RANW MLS system - and within the WIREX platform, resulting in a single tool in the market and greater market adoption. In addition, transaction details are auto-populated from the MLS information for complete and accurate reporting.

Benefits of TrustFunds:

TrustFunds is available for all listings in the MLS
No more driving around to pick up a paper check
Improved Security
Simple and convenient for you AND your client
Real-time payment status tracking
Wondering how electronic earnest money works?


Watch the 1-minute Demo HERE!


Contact TrustFunds:

888.249.1616 M-F 8am-5pm CST
https://www.trustfunds.us.com/


Realtor.com COVID-19 Housing Market Update

Median listing prices grew at 15.2 percent over last year, marking 39 consecutive weeks of double-digit price growth. Although the size of home price gains has held steady or dropped over the last 4 weeks, median home listing prices are on pace to exceed the record-high April national median asking price of $375,000. For more stats such as time on market 28 days faster and total active inventory 52 percent below this time last year, watch the VIDEO.
RANW MLS Webinars
Click on the training calendar/link for each vendor to register for free daily or on demand webinars!

FREE Live Paragon Webinars!

Paragon FREE, live webinars will help you get much-needed information to continue being productivity in an ever-changing work environment. Click here for the webinar calendar.


Homesnap Training Calendar
Visit the Homesnap Training Calendar for June Webinars! https://blog.homesnap.com/livestream-training-with-mariah/
Realtor.com Training Sessions

Please visit Realtor.com for the most recent on-demand and scheduled live training. If you see a subject that interests you, click on the title on the page and register! On demand videos are recorded and available at anytime.
Lockbox Program
Welcome to the Lockbox Program
#1471
#1470
JJP Acquisitions, LLC
Saliger Real Estate Group, LLC
REALTOR® MLS
REALTOR® MLS
Suamico, WI
Green Bay, WI
NEW Supra Training Resources!
Supra has released a new video for members!
Click HERE for the Video: Authorizing the Supra eKEY App

Visit Supra's NEW YouTube page for training videos HERE!
Supra Updates May Affect Older Devices
After routine updates to the Supra eKEY app, some older smartphones and tablets will no longer be able to open keyboxes. These devices include:

Palm
Windows Mobile
BlackBerry OS (operating system) less than 4.5
Apple OS (operating system) less than 4.3
Supra will be sending any members using one of these older devices an email, advising them to change to a compatible smartphone or tablet.
If you have any questions regarding the update, please contact the Supra call center at 877-699-6787.
Membership
RANW Membership Changes
To view all the current membership changes for RANW click here.
Congratulations REALTOR® Children Scholarship Winner!
RANW congratulates Madison Herdina, daughter of Janae Herdina, a RANW REALTOR® member with DeWitt Londre, LLC in Appleton on winning WRA's REALTOR® Children Scholarship!
Use the Member Portal to Update your Info or Print Receipts!
Login to the member portal with your RANW id or your NRDS number. If you don't remember your ID, click here.
Click the edit button to the right of "My Profile"
To change your personal information, choose "Personal". PLEASE do not use all caps in the fields.
Choose "Photo" then "Update" to upload your photo
Print receipts

from the Member tap on the top of the screen. Choose My Association Account > History > Choose Year.