Top Stories
JUNE 2022 LIVE Residential CE!
WRA360 Professional Development Series
WIREX Additional Counties Added to Paragon MLS
How To: Auto-Fill Tax Records in Paragon
New and Improved Wisconsin Commercial Information Exchange (WCIE)!
Scroll down for additional stories-
REALTOR NEWS
JUNE 2022 LIVE Residential CE!

REGISTER HERE for LIVE Residential Continuing Education at the Grand Meridian in Appleton!
Sponsored by First American Title Insurance Company/Evans Title Division
Map HERE.

The Department of Safety and Professional Services requires continuing education credits be entered into their system by December 14, 2022.

Please mail REGISTRATION FORM with check payable to RANW, W6124 Aerotech Dr, Appleton, WI 54914 by Friday, June 3rd.

$27 per course for members and $40 per course for non-members

Wednesday, June 8th - Courses 1 and 2
Wednesday, June 22nd - Courses 3 and 4
Wednesday, June 29th - Courses 5 and 6
Winnebago Floodplain Information Assistance
Winnebago County participates in the Community Rating System sponsored by the National Flood Insurance Program (NFIP) wherein individuals with property located in a floodplain, and who are required to hold flood insurance, may receive a reduction in flood insurance premiums if the participating community undertakes certain activities. One of the activities required is making map determinations, and publicizing the information to lenders, insurance agents and REALTORS®. As a requirement of county participation in this program, please be advised of the following information: The following information will be provided:(available in our office for all floodplain construction since 1990)

Community Number
Base Flood Elevation
Date of the FIRM's index
Panel Number
Elevation datum system
Copies of Elevation Certificates
FIRM suffix
Base flood elevation
Floodway information and regulations
Historical Flooding and Wetland info
The office is located in the Winnebago County Administration Building, 112 Otter Ave, 3rd floor Oshkosh WI 54901
Fraud Alert: Email Scam Not from NAR Leaders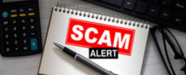 Some NAR members have received a fraudulent email impersonating National Association of REALTORS® (NAR) leadership coming from "chairmanpress1@gmail.com" impersonating "Leslie Rouda Smith," requesting some service assistance. This email is not from NAR leadership. If you receive it, please do not click on any links or provide any personal information.

Beware of an email that purports to come from NAR leadership but originates from an unknown email address. NAR has reported this email scam to the proper authorities and is blocking it from its internal networks. NAR unfortunately does not have the control or ability to stop external emails or content.

Always be vigilant in protecting your personal information. If you receive requests for any personal information via phone or text originating from any phone number not known to you, do not respond. If you have any concerns about the legitimacy of a communication or request from NAR, please hang up and contact the member support team directly by dialing 800-874-6500, or contact NAR via live chat or email.
Education
See JUNE 2022 LIVE Residential CE in REALTOR News section!
WRA360 Professional Development Series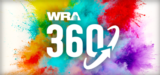 WRA continues to offer their professional development series exploring industry trends, technology, economic forecasts, top issues and various perspectives on cutting-edge topics. Click here to access



MLS
WIREX Additional Counties Added to Paragon MLS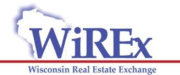 RANW MLS has added listings from additional counties from WIREX that are added to the RANW MLS Paragon Search. Click HERE to view the market counties. New counties recently added are noted in red.

Listing information in WIREX is updated every few hours. Documents are uploaded via an overnight process.
Realtor.com Providing Wildfire Risk Information

Users can explore wildfire risk on interactive maps across the Realtor.com® site. In addition, Realtor.com® listings now include a new Environmental Risk section featuring an overview of wildfire and flood risks.
Wildfire risk information includes:

Fire Factor™ from First Street Foundation, which is a simple risk rating on a scale of 1-10 based on the property's cumulative risk of wildfire damage over 30 years. The Fire Factor™ score considers property specific attributes such as exposure to embers, the extent and type of fuel sources, such as trees, grass and other vegetation, and the distance between a building and the nearest fuel sources.
The USDA Forest Service Wildfire rating compares the wildfire risk of the county where the property is located to other counties across the country.

Click

HERE

for more information.
What is TrustFunds?

RANW MLS has partnered with TrustFunds to bring electronic earnest money to our market!
Visit the TrustFunds Blog for more information about the "Next New Norm in Real Estate".

RANW MLS would be happy to put you in touch with brokers who have offered to share their experience or provide testimonials. TrustFunds integrates into the RANW MLS system - and within the WIREX platform, resulting in a single tool in the market and greater market adoption. In addition, transaction details are auto-populated from the MLS information for complete and accurate reporting.

Benefits of TrustFunds:

TrustFunds is available for all listings in the MLS
No more driving around to pick up a paper check
Improved Security
Simple and convenient for you AND your client
Real-time payment status tracking
Wondering how electronic earnest money works?


Watch the 1-minute Demo HERE!


Contact TrustFunds:

888.249.1616 M-F 8am-5pm CST
https://www.trustfunds.us.com/

Listing Help
Learning a new program can be overwhelming. Please view the following resources and frequently asked questions for submitting listings to Paragon RANW MLS HERE. MLS staff is happy to help with any questions or concerns M-F 8:30-5 pm @ 920-739-9108. Paragon Customer Care is available M-F 6 AM-8 PM, Sat 9 AM-3 Pm, Sun 11 AM-3 PM @ 877-657-4357.

Listing Input & Maintenance (LIM) Requirements
Listing Input and Maintenance is the ability in Paragon to enter and edit your own listings.
In order to have listing input and maintenance access you must:

Be licensed under a company that has enabled listing input and maintenance access for the company. Check with your Broker/manager.
If your company enables LIM access, you

MUST

take the following training

HERE.

When you have completed the LIM webinar, have the broker/manager of your company email cdreger@ranw.org to give you LIM access to enter your own listings.
How To: Auto-Fill Tax Records in Paragon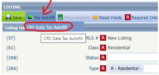 Did you know you can auto-fill tax records into a new listing in Paragon? Click HERE for the how-to! Tax records are integrated into Paragon through CRS Data's MLS Tax Suite. Use this helpful tool to save time and avoid listing property errors!
RANW MLS Stats at a Glance
Click HERE for RANW MLS Stats at a Glance!
Need more info? Want to customize your own reports?
Click HERE for the How-To! OR try one of the Paragon statistical tools under the Resources tab in Paragon!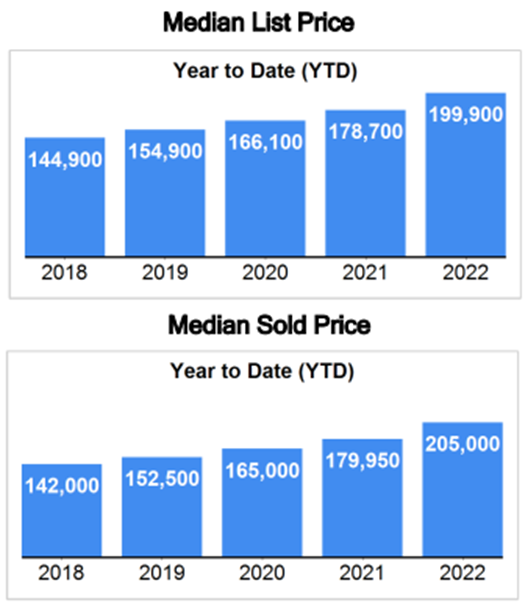 RANW MLS
Training Opportunities
LIVE Paragon Webinar for New Users - June 22nd

REGISTER HERE for LIVE Paragon Training for New Users on Wednesday, June 22nd @ 1 pm CST!
This one-hour webinar will take a high-level look at Paragon and introduce new users on a generic sandbox version of Paragon. We will cover the home page, searches & results, and an introduction to the contact manager. This will be recorded.
RANW MLS Webinars
Click on the training calendar/link for each vendor to register for free daily or on demand webinars!

Realtor.com Training Sessions
Please visit Realtor.com for the most recent on-demand and scheduled live training. If you see a subject that interests you, click on the title on the page and register! On demand videos are recorded and available at anytime.
Homesnap Training Calendar
Visit the Homesnap Training Calendar for this month's webinars! https://blog.homesnap.com/train-with-jessica/upcoming-live-training/
CRS Data MLS Tax Suite On Demand Webinars!

On demand webinars are available on every subject in the MLS Tax Suite HELP CENTER! When you are logged into Paragon, click on the Tax tab, then Tax Integrations>CRS Data: Tax Search. This leads you to the CRS Data program, MLS Tax Suite. Once there, click on the Help button on the upper right, then MLS Tax Suite Help Center on the upper left below the logo. Webinars include everything from finding properties, to maps, comparables, and prospecting! Contact CRS Data Support at (800) 374-7488 ext 3 for Help. Or email at getHelp@crsdata.com.
RPR Upcoming Webinars

Did you know that RPR is an invaluable member benefit offered exclusively to REALTORS® at no additional cost? RANW MLS sends all Active, Pending, and Sold listings to RPR for display and use on their Realtor-member only website. Want to learn more? Click on the link below to register for RPR's upcoming webinars on Property Searches, zipForm Integrations, Using Maps, Prospecting/Farming, and MORE!
RPR Webinars by Date
Lockbox Program
Welcome to the Lockbox Program
#1860
#1496
#1078

White Hair Solutions
Gardner Realty, LLC
Lakeview Appraisals

REALTOR® MLS
REALTOR® MLS
REALTOR® at Large-MLS

De Pere
De Pere
Pound

Please Use New Lockbox Agreements
Need a Supra eKEY? Please make sure to submit the most up to date lockbox agreements. These can always be found on our lockbox website: https://ranw.org/mls/supra-lockbox-system/.
Reciprocal Key Access for South Central WI MLS and Central WI MLS
RANW MLS has a reciprocal key agreement with Central WI MLS and South Central Wisconsin MLS (includes Associations/MLSs of Dodge County and Rock Green). REALTOR® members of the RANW MLS wanting to show properties in those areas need to call the RANW MLS office at 920-739-9108 or aschilling@ranwor.org or khubers@ranw.org to request the reciprocal key access. Once Central or South Central has authorized access, the RANW MLS member will be notified. Members from the eligible MLSs may also request Reciprocal Key Use from RANW MLS to show your properties by contacting your board.

Plan ahead if possible, as this may take more than one day. Once you have the key activated, the reciprocal stays in place with your active eKEY. Use this professional tool to expand your business! If you have a request from a non-Supra area agent, see info to obtain a one-day code HERE!
Supra Lockbox Reminder
Please make sure to always store keys in the correct area of the lockbox key container (see below images). If the lockbox is jammed, the agent/company responsible may be fined for the damaged equipment.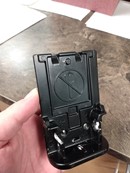 Correct area to store key Incorrect area to store key (will jam the key container)
Membership
RANW Membership Changes
To view all the current membership changes for RANW click here.
Congratulations, REALTOR Emeritus Mike Eagan!
RANW would like to congratulate Mike Eagan, First Weber, Inc. in Wautoma, on recently earning the REALTOR® Emeritus designation from NAR at their meetings in May.

Any member who has held membership in the National Association as a REALTOR® for a cumulative period of 40 years in one or more Associations of REALTORS® is eligible for REALTOR® Emeritus status and a waiver of local, state, and national dues. As of January 1, 2020, the policy now requires service on a national association committee.
Congratulations on Your Retirement!
RANW congratulates the following REALTOR® member on their recent retirement:
~ Scott Bauer, Epic Realty LLC, Omro
~ Michelle Rueckl, Century 21 Affiliated, Appleton
BUSINESS RESOURCES
NAR Travel Club ~ Your Newest Member Benefit

NAR Travel Club is a full-service booking engine exclusively for REALTORS® to book their travel and relax and recharge after a busy Spring Market. Take advantage of up to 60%* off hotels, discounted car rentals, flights, resorts, cruise discounts, and much more. Where will you go?

And don't forget to say Thank You to your clients with a Resort Vacation Certificate now also available on NAR Travel Club.
Use the activation code: NAR to activate your account today!
NAR Member Exclusive - GE Appliances Memorial Day Sale

Receive free delivery on orders over $499 and additional savings on select appliances.* Plus, save up to 10% on small appliances** and get free shipping. *Offer valid 5/19/22 - 6/8/22. See Store for details. **See Store for details. Offer valid on GE Appliances Store purchases only and subject to change without notice.

How to Obtain This Offer
To access the private site and start shopping, visit GE Appliances Store. Please review the guidelines once logged-in.

Don't Miss a Single Sale
In addition to ongoing savings, opt-in to receive special promotional emails. Simply enter your email address in the sign-up box that appears at the bottom of the page after you log-in.
Commercial
New Wisconsin Commercial Information Exchange (WCIE)
On June 8th, RANW's new Catylist platform from Moody's Analytics will launch! The WCIE website is all new with extensive data and property analytics, and all the new technology features listed below. And for members of WCIE, listings will also still be sent automatically to Catylist's public site, CX Commercial Exchange, and to RPR. Interested in joining the Wisconsin Commercial Information Exchange? Contact cdreger@ranw.org!