Top Stories
Name That Tune is Back, Benefiting New Community Shelter!
RANW MLS is getting on the GRID January 4th!
Scroll down for additional stories-
REALTOR NEWS
RANW New Executive V-P March 2023
As we announced earlier this year, Margery Chapman, the Executive Vice President of RANW and RANW MLS, is retiring soon after 32 years of exceptional service as our chief executive officer. Although we will miss her strong, consistent leadership, the RANW Board of Directors has conducted an extensive search for her replacement, interviewing well-qualified candidates over a period of several months, and we are pleased to announce that beginning March 1, 2023, Paula Hall will become the new Executive Vice President for RANW and RANW MLS. Margery will, of course, be integrally involved in the transition to the new EVP and we fully anticipate a very smooth and successful process in bringing Paula on board as our new leader.

Paula has been in the real estate business for over 22 years, most recently as the Executive Officer for the Central Wisconsin Board of REALTORS® and the Central Wisconsin Multiple Listing Service, where she has served in that capacity since 2008. She comes to us with significant experience with both Association and MLS issues and many of us on the BOD are familiar with Paula from her involvement in WRA and NAR committees and conferences. She is well-known and well-respected throughout the Wisconsin and national real estate communities, and we are excited to be able to continue to provide such capable leadership for RANW and RANW MLS.

We are confident that the Association and MLS will continue to offer our members the outstanding service and benefits you have all come to expect!

Happy New Year to you all,

Michael Sewell, President
TWO IMPORTANT WEBINARS in JANUARY from NAR Counselors of Real Estate

R.E. Economists Webinar
Decoding the Economy: Mission Possible?
January 12th - 11:00am CT
The Counselors of Real Estate's Economic Advisory Council is an esteemed group of American and European advisers with a stellar reputation for economic forecasting. Don't miss this free webinar on January 12 featuring real estate economists from several prestigious firms, including Moody's, Nuveen, USAA Real Estate, and BNP Paribas. It's a 2023 sequel to The Counselors' top-rated session at its 2022 annual convention. REGISTER HERE.

Transforming Neighborhoods Information Webinar
January 24th - 1pm-2pm CT
Does your community need help with a real estate challenge? Join us to learn more about NAR's partnership with the Counselors of Real Estate (CRE) Consulting Corps to help state and local REALTOR® associations take the lead to address commercial disinvestment, housing gaps, brownfield reuse, natural disaster response, and other real estate challenges. The session will provide an overview of the program and application process, as well as insight from past participants and the opportunity to ask questions. For more info, click HERE. REGISTER HERE.
MACROECOMIC & COMMERCIAL RE FORECAST - Virtual Event with Dr. Mark Eppli
Join Dr. Mark Eppli, Director of the Graaskamp Center for Real Estate, for this informative and lively virtual presentation January 18th from 11:30am-12:15pm CT. The U.S. real estate markets are clouded with uncertainty, with higher inflation, geopolitical conflict, supply chain disruptions, and record-high inflation contributing to a volatile backdrop. Real estate has been resilient to shock in recent years, but downside risks have risen, limiting investment opportunities. Where are the real estate markets headed in 2023 and how should you navigate the opportunities and the challenges in the new year? REGISTER HERE.
COMPANY MLS and BOARD INVOICES CAN BE PAID ONLINE!
Brokers can view invoices and make online payments for monthly MLS and Association fees on the RANW.org Member Portal! If you already have MLS ACH payments set up, do not pay online to avoid duplicate payments. Click here for easy instructions.
Events
Fond du Lac Holiday Party ~ Thursday, January 19th

Fond Du Lac Area Holiday Party will be January 19, 2023. If you are interested in attending, please reach out to kristine@titleconsultants.net. The party will be at Avenue 795 (formerly the KC Hall).
5:30 PM -6:30 PM Social Hour- Hor d'oeuvres/Drinks
6:30 PM-10:00 PM Live Band - Five Card Stud
Green Bay Holiday Party - Thank You!

Thank you to all who attended the Green Bay Holiday Party at Lambeau Field on December 8th. It was a memorable night and the donations to Toys for Tots and Paul's Pantry were heartwarming to see! A special thank you to the committee for all of their time and hard work putting the event together. This event wouldn't be possible without our generous sponsors, thank you!

Platinum
Fortifi Bank Guaranteed Rate Liberty Title

Gold
Associated Bank Dominion Title

Silver
Bank First Bay Title Cornerstone Mortgage
GO Mortgage Inlanta Mortgage Marine Credit Union
Nicolet National Bank US Bank Wells Fargo

Bronze
Basten Home Insptection Brian's Home Inspection
Executive Mortgage Guaranty Closing & Title Services
Johnson Financial Group Nations Lending
North Shore Bank

Name That Tune is Back, Benefiting New Community Shelter!

Mark your calendar February 9th for "Name That Tune"! The event will once again be held at the Green Bay Distillery. Space is limited, please email jdickson@coldwellhomes.com to register. Registration deadline is January 26, 2023.

Date: Thursday, February 9
Register: Email Jill at Jdickson@coldwellhomes.com
Location: Green Bay Distillery - 835 Mike McCarthy Way, Ashwaubenon
Cost: $300 per team (max of 10 per team)
Included: Registration, appetizers, and 2 beer/soda tickets per person
Benefits: 100% of registration fees go to New Community Shelter
MLS
RANW MLS is getting on the GRID January 4th!

RANW MLS is getting on the GRID January 4th!
RANW MLS has aligned with a company called MLS GRID for assistance with Data Feed Management. MLS will be transitioning data distribution technology from RETS to WEB API.

API Data Feeds - For Brokers and their vendors to use the new API services, they will need to create an account on MLS GRID. https://www.mlsgrid.com/resources This will allow parties to electronically sign up for what types of data feeds they want and also electronically sign the Data Agreements.

RANW MLS will review and approve these agreements and MLS GRID will give Vendors access to the data.
MLS GRID is currently being used by many of the Vendors our members are using today, so they may already be familiar with this new process. If your Vendor is not already part of the GRID, they can visit mlsgrid.com/resources for How-To information.
Data Agreements -

New RANW MLS Data Agreements for data feeds via RETS have been updated to comply with the new NAR MLS Rules. The new Data Agreements for API will also comply with the newest NAR MLS policies and can be found on mlsgrid.com.



RETS sunset -

The use of current RETS feeds, other than for WIREX, will be available through May 31, 2023, to allow vendors time to transition to use of API.

Why the need for these data feed changes?:

Why Web API:

RETS is an outdated standard that is being retired and replaced with Web API. In addition, NAR requires that MLS's transition to Web API.

Benefits to Brokers:

The combination of a streamlined compliance process and a modern Web API should reduce overall technology costs for brokerages.

Benefits to Vendors:

Vendors working in multiple markets can reduce expenses due to a standard Web API, one standard license agreement, one combined data feed, and simplified compliance enforcement.

What is MLS GRID:

MLS GRID is a collaboration between multiple MLSs to combine, standardize and distribute data via a Web API using the latest RESO Standards. MLS GRID brings data from these MLSs into a single data feed and uses a common data access agreement that is completed by data vendors, brokers and MLS, and stored electronically.
RANW MLS will not charge a set-up fee to the current MLS Participant/Company as they transition their current data feeds to API.

MLS fees for data services overall are being revised beginning in February, but to reiterate, no set-up fees will be charged to current RETS feeds transitioning to API. See the New Data Feed Fees Effective February 2023.



Participant Brokers

watch your email for more information coming soon!
RANW MLS Stats at a Glance
Want to customize your own statistical reports?
Click HERE for the How-To! OR try one of the Paragon statistical tools under the Resources tab in Paragon!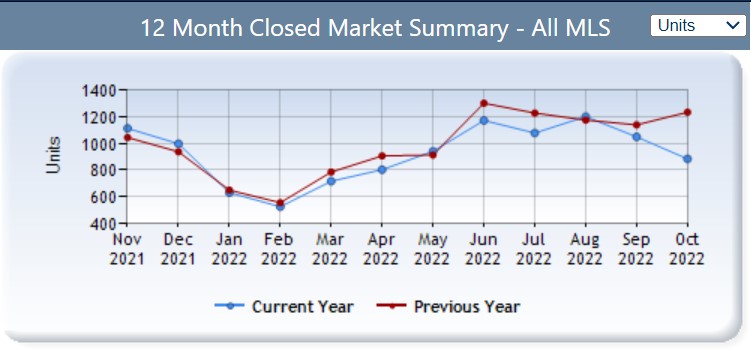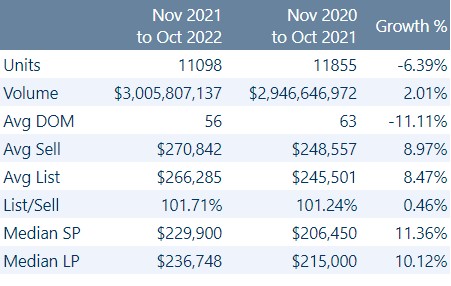 RANW MLS
Training Opportunities
Paragon Training Webinars for Jan 2023

Paragon's monthly rotation of webinars will be back in January. Each 1-hour long webinar will focus on a specific topic in Paragon Professional or Paragon Connect. If you can't make the webinar, please visit our library of recorded webinars available on Paragon's help site.

Check out the Webinar Schedule here.
RANW MLS Webinars
Click on the training calendar/link for each vendor to register for free daily or on demand webinars!

Homesnap Training Calendar
Visit the Homesnap Training Calendar for this month's webinars! https://blog.homesnap.com/train-with-jessica/upcoming-live-training/
Lockbox Program
Supra's New Website!

Supra has launched a new website with many helpful videos, help documents and more! For a summary of what has been updated, click HERE. To visit the new site, click HERE. For RANW MLS Supra resources, visit RANW.org.

Winter Supra Lockbox Care

Brrrrrr! It's cold out there! Here are a few tips to keep your lockboxes in tip-top shape this winter:
1. Always properly attach the lockbox to a DOOR KNOB. If your client is worried about wear and tear on the door itself, grab a door protector. Realtor door protectors are available HERE at the Realtor Team Store or at the Realty Supply Store.
2. Never leave a lockbox unattached as they have been known to walk away!
3. Never leave a lockbox sitting on the ground outside. Depending on the weather, the lockbox can freeze to the ground.
4. Never place a lockbox on a railing (especially iron railings). This not only jams the shackle, but has also been known to damage lockboxes in the winter months.
5. Also, make sure to re-insert the key containers property as well as placing keys in the proper area of the key container without keychains, rubber bands, key rings or other accessories. If you accidently damage a lockbox, please notify the listing agent immediately.
No Cell Service Needed to Open a Lockbox!
Supra is excited to share another video! Click HERE to see Using Supra eKEY without Cell Service!

2023 Month by Month Supra Training
Check out this cool new interactive webinar calendar from Supra! Looking for a LIVE webinar? Look no further - 2023 Supra training schedule HERE!
Membership
RANW Membership Changes
To view all the current membership changes for RANW click here.
Congratulations Marcia Erdman!
Congratulations to Marcia Erdman on receiving the Joyce Bytof Exceptional Mentor Award from the Fox Cities Chamber of Commerce! Marcia is an Affiliate with Evans Title Company in Appleton.
Congratulations on Your Wedding!
Congratulations to the following REALTOR® members on their recent weddings:
~ Heather Cleiss is now Heather Sonowski. She is with EXP Realty, LLC in Appleton.
~ Autumn Shier is now Autumn Hafkey. She is with Weichert Realtors - Place Perfect, Green Bay
Congratulations on Your Retirement!
RANW congratulates the following members on their recent retirement:

REALTORS®
~ Craig Amundson, Resource One Realty, LLC, De Pere
~ Mike Blank, Cypress Homes, Inc., Appleton
~ Ron Brath, Priority Properties, Campbellsport
~ Ronney Daul, Daul Haus Realty, Oconto
~ Michael Karcz, Resource One Realty, LLC, De Pere
~ Pat Klapperich, Klapperich Real Estate, Inc., Fond du Lac
~ Linda Kleiman, Northeast Wisconsin Real Estate, Inc, Kewaunee
~ Gale Korth, EXP Realty, LLC, Appleton
~ Bruce Lembke, Coldwell Banker Real Estate Group-Lynndale, Appleton
~ Kathy Patterson, Patterson's Real Estate Office, Green Bay
~ Ron Petit, Coldwell Banker Real Estate Group-Lynndale, Appleton
~ Tom O'Connell, EXP Realty, LLC, Appleton
~ Steve Seidl, Seidl & Associates a div of Shorewest, Realtors, Green Bay
~ Royal Shackelford, Coldwell Banker Real Estate Group, Green Bay
~ Al Strei, (REALTOR® Emeritus), Mark D. Olejniczak Realty, Green Bay
~ Russ Young, Daul Haus Realty, Oconto

Affiliates
~ Cheri Brice -Lasee, Brice Mortgage & Budgeting, Green Bay
~ Jim Mueller, American National Bank, Appleton

Sincere Condolences
RANW would like to extend its sincerest condolences to the family, friends, and co-workers of:
~ Michelle Hansen in the recent death of her husband. Michelle is a REALTOR® with Realty One Group Haven in Appleton.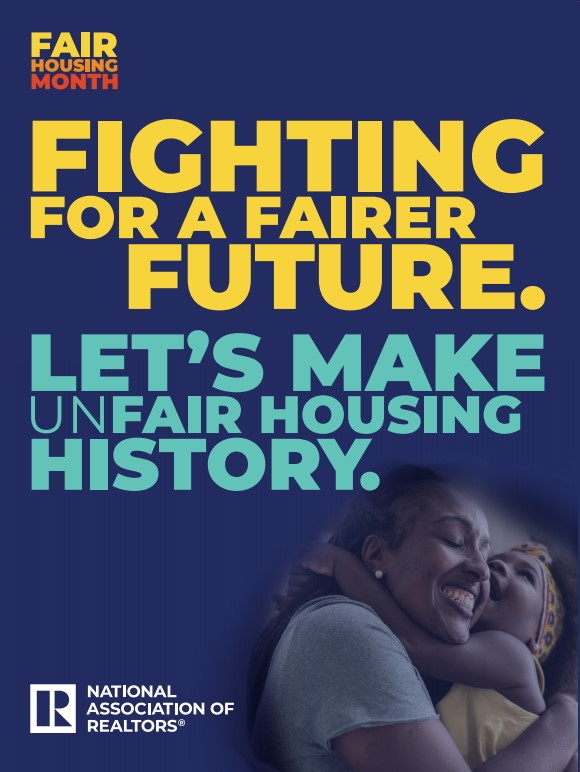 Events At a Squint
April
REALTOR® Emeritus Deadline
RANW Closes at Noon for Holiday
Pricing Strategy course
REALTOR® Broker Summit
REALTOR® Broker Summit
REALTOR® & Government Day
03
07
13
17
18
26


May

NAR Legislative Meetings
RANW Closed for Holiday
RETS Data Feeds to Sunset
06
29
31

June

RANW Timber Rattler Fundraiser

22

2023 RANW & MLS
Boards of Directors
RANW & MLS Executive Committee
President
Michael Sewell
President-Elect
Diane Campshure
Secretary/Treasurer
Pat Kaster
Past-President
Judd Stevenson
RANW Directors
Andy Beiser
Jenelle Bruno
Jill Dickson-Kesler
Michael Kunesh
Ben Lyons
K.C. Maurer
MLS Directors
Tyler Jedwabny
Mike Karisny
Michael Kunesh
Lori Muller
Joy Pouwels
Brittany Voigt
Executive VP
Paula Hall