Top Stories
Join Us For the Installation Luncheon on Tuesday, February 26th
Important Update Regarding Non-Deductibility of a Portion of Your 2019 Dues
Join Us March 7th in GB for "Name That Tune" Benefiting New Community Shelter!
RANW MLS Lockbox and Key Program Updates
Scroll down for additional stories-
REALTOR NEWS
Thank You For Your Membership Renewal!
RANW is pleased to report a great membership renewal of both REALTORS® and Affiliates for 2019! Thank you for your renewal!

Join Us For the Installation Luncheon on Tuesday, February 26th
The RANW Membership Luncheon and Installation will be held on Tuesday, February 26th at the Timber Rattlers Fox Cities Stadium.
Program highlights include the Installation of the 2019 President and Board of Directors; recognition of the 2018 Platinum Affiliate sponsors; and the introduction of the RANW MLS Board and RANW Committee Chairs for 2019.

Date:
Time:
Location:
Cost:
Sponsors:
Details:
Tuesday, February 26th
Registration: 11 am, Program: 11:30 am - 1:30 pm
Timber Rattlers Fox Cities Stadium
$16 per member
First American Evans Title and Associated Bank
Click here for details
Click here to register online
Important Update Regarding Non-Deductibility of a Portion of Your 2019 Dues
As noted with your 2019 Dues Statements, under the new 2017 Tax Cuts and Jobs Act, Congress changed federal tax law so that local associations can no longer include local lobbying expenses in the deductible portion of a member's annual dues. Instead, these local lobbying expenses must now be calculated into the non-deductible dues amount, along with state and national dues. Please click here for further details.
Farewell, Lizzy
Lizzy, RANW's Events & Education Coordinator has moved with her husband to the Chicago area. RANW will miss you -- best of luck in Chicago!
Education
WRA Offers 2019 WRA Virtual Conference ~ January 23-24

WRA will be offering its first-ever Virtual Conference, "The Making of a Top Agent," live-streamed from the WRA on January 23-24, 2019. The conference will focus on how you can keep your transaction together with two keynotes, several workshops and an exhibitor showcase.
At the end of the conference, you'll feel ready to rejuvenate your real estate practice and take your transactions and relationships to new heights.
~ Gain access to two keynote sessions and 16 workshop sessions.
~ Use a chat feature to connect with speakers as well as other REALTORS® from all across Wisconsin.
~ Explore a virtual exhibitor hall to learn about new products and services for your real estate practice.
~ Listen to real estate experts Leigh Brown and Marki Lemons in keynote sessions.
~ Learn about the following topics related to real estate: pricing strategies, marketing to attract sellers, staging, property promotions, prospecting online leads, qualifying finance options, buyer counseling, buyer agency, negotiation techniques, home inspection/appraisal, justifying commissions, working with FSBOs, contact management, top of mind, teams, and taxes and expenses.
Registration also includes 3 months of access to all the session recordings post conference. Register before January 10th and save $10.
Click here for registration details.

CRS Course: Power Up on Smart Home Technologies ~ Tue, April 9th
REALTORS® are invited to attend the CRS One-day Course: Power Up on Smart Home Technologies on Tuesday, April 9th from 8:30 a.m. - 5:00 p.m.
What qualifies as a "smart home," and do you have the knowledge and skills to advise your clients on the proper valuation of smart home technologies? What are the common security and legal considerations with buying and selling smart homes?
In this CRS course, you'll find out the answers to those questions and dive deep into the topics of smart home technology in relation to real estate marketing strategy, security considerations and more.
If you have the CRS designation or are a member of RRC, please contact WRA before registering for the class, as there is a $20 discount.
Click here to register
ABR Core Course ~ Tue-Wed, February 26-27th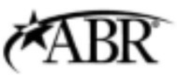 The ABR two-day webcast will provide you with the tools and know-how to represent buyer-clients in real estate transactions and provide them the same level of service that sellers typically enjoy.
This course also offers ideas and methods for building a buyer-representation business, forming buyer relationships, winning repeat business and referrals, and more.
Click here to register.
Free RPR Webinars for Residential and Commercial Agents and Brokers
Click here for an overview of all the various free webinars that RPR offers to REALTORS® or click on a specific specialized link below:
Commercial Agents
Residential Agents
Brokers

Events
Join Us March 7th in GB for "Name That Tune" Benefiting New Community Shelter!
"Name that Tune" is back Thursday March 7th at the Green Bay Distillery. Space is limited, you must pre-register to participate!

Date:
Register:
Location:
Cost:
Includes:
Benefits:
Thursday, March 7th
Email Jill Dickson-Kesler (GB Community Service Chair) jdickson@coldwellhomes.com
Green Bay Distillery
$20/person
Cost includes registration fee, appetizers and 2 beer/soda tickets
100% of registration fees go to New Community Shelter
Mark your calendars for these popular upcoming RANW Events!

Thursday, March 7th
Thursday, June 20th
Wednesday, July 17th
Tuesday, August 6th
Thursday, August 22nd
Thursday, September 12th*
Thursday, December 5th
Thursday, December 12th

Name That Tune
Timber Rattler Make-A-Wish Fundraiser
Green Bay Golf Outing
Fox Valley Golf Outing
Fond du Lac Golf Outing
Oshkosh Golf Outing (*tentative date)
Fond du Lac Holiday Party
Green Bay Holiday Party

Green Bay Holiday Party Thank Yous
Thank you to all our Green Bay members who came out to celebrate on December 6th at the beautiful new Rockwood Terrace. More toys than ever were collected for Toys for Tots. A special thank you to our generous sponsors, committee and GB Holiday Party Chair Jody Kemppainen for making the evening a great success.
Platinum
Nicolet National Bank
Liberty Title

Marine Credit Union
Finance of America


Range Bank
Evans Title

Gold
MK & Associates
U.S. Bank

Bay Title
Denmark State Bank



Silver
AmeriCU Mortgage
Associated Bank
Bank First
Basten Home Inspection
Brian's Home Inspection

Dominion Title
Executive Mortgage
Guaranteed Rate
Huntington Bank
Johnson Bank

NEW Title
North Shore Bank
Waterstone Mortgage
Wells Fargo


Fond du Lac Holiday Party Thank Yous
Fond du Lac members gathered on December 13th for a night of holiday fun. From a scavenger hunt to a live band, it was a night full of cheer! Members also collected non-perishable items for Food for Thought! This event was made possible by our generous sponsors, committee members and FDL Holiday Party Chair Amy Teifke. Thank you all!
Platinum
ACE Home Inspections
U.S. Bank Home Mortgage

Fox Valley Savings



Guaranty Title Services


Gold
Associated Bank
Bristol Morgan Bank
Caliber Home Loans
Empire Home Inspection
Knight-Barry Title Group
Lunda Home Inspection
National Exchange Bank


Schmitt Title
Title Consultants
Verve, A Credit Union


Silver
Hometown Bank
Horicon Bank
Midwest Title Group
Universal Home Protection



MLS
Realtor.com Launches Texting Option to Connect Homebuyers and Agents Quickly
Realtor.com®, the Home of Home Search℠, today announced a new text messaging feature that helps facilitate a real-time connection between home shoppers and real estate professionals - the first feature of its kind among digital real estate companies. Consumers can now use SMS to indicate their interest in a property to a realtor.com® representative, who will then match and connect them to a real estate professional on the phone.

"We believe that real estate professionals play a vital role in the home buyer's journey, and with 78 percent of realtor.com® users searching for homes on a mobile device, sending a text message to connect with a professional is a simple, effective extension of the consumer's existing mobile shopping experience," said Chung Meng Cheong, chief product officer at realtor.com®. "Our new text message feature helps facilitate a more natural and rapid connection between prospective home buyers and real estate professionals, which will expedite the consumer's home buying journey."

To access realtor.com®'s mobile texting feature, simply tap the "Text" button on a listing page to begin interacting with realtor.com®. A realtor.com® representative will schedule a time to chat on the phone to learn about the consumer's needs and connect them with a real estate professional that best meets their needs. Realtor.com®'s mobile text message feature is available on mobile web and the realtor.com®iOS app, and will be expanding to the company's Android app in the coming weeks.
Upcoming Homebot Webinars
Paragon has made available to MLS subscribers a new tool for members called Homebot, an automated marketing and relationship management tool. This optional Paragon tool has a fee associated with it.

| | | | |
| --- | --- | --- | --- |
| | Fri, Jan 4th | @ 12pm ET, 9am PT | |
| | Tue, Jan 8th | @ 1pm ET, 10am PT | |
| | Thu, Jan 10th | @ 2pm ET, 11am PT | |
| | Fri, Jan 18th | @ 3pm ET, 12pm PT | |
| | Mon, Jan 21st | @ 2pm ET, 11am PT | |
| | Wed, Jan 23rd | @ 1pm ET, 10am PT | |
MLS Basics Class Offered ~ January 10th and February 5th
Every MLS may do things a little bit differently, so learn what RANW MLS needs you to know! The MLS Basics class will cover our rules and recommended listing procedures, offer a review of listing data and forms needed to complete your listings, cover some of the basics of using Paragon, and provide info on the Supra lockbox program.
This class is a great supplement to the Listing Input and Maintenance (LIM) training, and can be attended by new as well as long-time members and office admins who might like a refresher course.
Register for MLS Basics from 10 am-12 noon below:
~ Thursday, January 10th
~ Tuesday, February 5th

Listing Maintenance Class ~ January 17th and February 12th
LIM (Listing Input and Training) class will be offered January 17th and February 12th from 10 am - 12 pm at our RANW office in Appleton. More information on the LIM program can be found on RANW's website here.

Click here to register for Thursday, January 17th

Click here to register for Tuesday, February 12th
Lockbox Program
Welcome to the Lockbox Program
| | | | |
| --- | --- | --- | --- |
| #3189 | Exit Elite Realty | REALTOR® MLS | Oshkosh |
2019 Annual Lockbox Audit Due March 31st
Companies participating in the Lockbox and Key Program will be receiving a first notice on February 1, 2019 for the upcoming Lockbox audit.
Lockbox inventory will be sent to each participating company. Please check your records for any missing inventory and get the appropriate inventory form back to aschilling@ranw.org and khubers@ranw.org. This form must be signed by the designated MLS participant for the company and returned to RANW MLS by March 31st, 2019.
If you have any questions regarding the annual lockbox audit, please call RANW MLS 920.739.9108
Thank you!
RANW MLS Lockbox and Key Program Updates
An all-new eKEY app was released on Wednesday, December 19, 2018. Additional updates were released based on model of smart device at the beginning of January 2019. If you do not have the updated version of the eKEY, please contact Supra Member Support: 877-699-6787.


Will all of the new features be available immediately?
Some enhanced features in the eKEY app including the ability to see listing photos, Supra Home Tour, and upgrade to eKEY Pro within the app will be rolling out over the coming weeks. Supra requires an updated agreement with your organization in order to integrate listing data for eKEY Pro only. eKEY Basic will continue for all members.
Important Note: See notices and FAQs on the Supra Website
Resources for the updated Supra eKEY App:
http://www.supraekey.com/CustomerSupport/Pages/eKEY-Resources.aspx
New Highlights for Supra eKEY Basic:
-eKEY alerts send notices to pre-determined contacts at the touch of a button
-Quickly and easily send an alert e-mail or text at the tap of a button to 3 people
-Press and hold the Alert button on the app for 3 seconds
-Pre-defined e-mail or text is sent to up to 3 people identified by agent along with a link to a map of the location of the eKEY
-Authorization code improvements
-Shorter authorization codes
-Easy to enter. Click on link in mobile device to auto populate.
-Create real-time listing notes in SupraWEB
-Data at the door displayed when keybox is opened
-Get MLS listing data plus a property photo when keybox is opened
-Listing agents can provide last-minute instructions to showing agents without visiting the property
Included in the eKEY Basic app
-Apple Watch compatibility
-Open a keybox
-Respond to the end of showing prompt
-Send an eKEY alert
-Faster obtain key/shackle release with Android & iBox BT LE
-Highlights for the updated eKEY Pro:
-Connect with buyers by inviting them to new Supra Home Tour App
-Empower buyers with a fun and easy way to track and rate homes
-Always know what your buyers think about homes-including open houses
-Search and track listings, including those recommended by real estate agent
-Rate rooms and features of the home and add comments and photos
-Easily capture and organize impressions during home tours
-Home specs, rating, comments and photos saved for every home you tour for ease of comparison
-Easily share impressions and ratings with agent, friends and family
-Never forget a home, never confuse a home
-New Buyer Roster makes it easy to recommend listings and view buyer home ratings
-Program listing-specific showing notes in a keybox without visiting listing
-View end of showing notifications now included in Showing Details
-More frequently refreshed listing data increases proficiency of agent
-Continue to view and search listings and Hotsheet imported from Paragon right on your phone in Listings and Hotsheets
-Search and view a list of agents and contact information in your MLS through the Roster
-See map of listing and get turn by turn directions
As an incentive to make the new Lockbox system easier for Members, all keyholders were given the eKEY Pro version of the app for the transition period and all of 2018. At the beginning of this year, the trial period for eKEY Professional (eKEY Pro) will be ending. All keyholders will automatically convert back to eKEY Basic. Each keyholder will have the option to keep eKEY Professional (eKEY Pro) at an additional monthly cost, paid to Supra, available as a keyholder lease. This cost has not yet been established.

If you are interested in paying the additional cost for eKEY Professional, please e-mail khubers@ranw.org or aschilling@ranw.org. We will send you a new agreement to set up and upgrade your eKEY through Supra as soon as the cost to upgrade has been established.

Please contact RANW MLS with any questions or comments about the eKEY update and/or the eKEY Basic versus the eKEY Pro.

RANW MLS
Angela Schilling aschilling@ranw.org
Kristen Hubers khubers@ranw.org
RANW Office: (920)739-9108 or Toll Free 800-661-4141
Monday-Friday 8:30am-5pm Central Time
Supra Support: 877-699-6787
7am-9pm, 7 days/week Central Time

Membership
RANW Membership Changes
To view all the current membership changes for RANW click here.
Sincere Condolences
RANW would like to extend its sincerest condolences to the family, friends, and co-workers of:

~ Bob and Mike Karisny, and Jack Drzewiecki in the recent passing of Bob's wife, Mike's mother and Jack's sister. Bob, Mike and Jack are all REALTORS® and owners of Acre Realty, Ltd in Appleton.
~ Mary Lausted, in the recent passing of her mother. Mary is the broker of and a REALTOR® with EXP Realty in Appleton.
~ Berdie Stephenson, in her recent passing. Berdie was a long-time REALTOR member with Coldwell Banker The Real Estate Group's Green Bay office.

~ Judd Stevenson, in the recent passing of his father-in-law. Judd is the 2019 RANW President and is a REALTOR® member with Stevenson Appraisal in Oshkosh.
Congratulations on Your Retirement!
RANW congratulates the following REALTORS® on their retirement:
~ Judi Berg, Coldwell Banker The Real Estate Group-Lynn, Appleton
~ Mary Buckman, Vogels Buckman Appraisal Group, Green Bay
~ Darold Danielski, Coldwell Banker The Real Estate Group, Green Bay
~ Rory Hasselquist, First Weber, Inc., Wautoma
~ Myrna Kaufman, Homestead Realty, Oshkosh
~ Gene Klapperich, Klapperich Real Estate, Fond du Lac
~ Mary Linssen-Benson, Vogels Buckman Appraisal Group, Green Bay
~ Jim Mahn, Province Associates Real Estate, Appleton
~ Dave Radtke, Coldwell Banker The Real Estate Group, New London
~ Vicki Rose, Century 21 Ace Realty, Appleton
~ Dick Roshak, Coldwell Banker The Real Estate Group, Green Bay
~ Joe Schumacher, Klapperich Real Estate, Fond du Lac
~ Becky Starry, Starry Realty, De Pere
~ Jim Trantow, RE/MAX Lyons Real Estate, Waupaca
~ Norm Williams, Adashun Jones, Inc., Oshkosh

RANW also congratulates the following Affiliate members on their retirement:
~ Dan Zuleger, BLC Community Bank

Congratulations on Your New Baby!
Congratulations to Doug Villars (father) and Kris Villars (grandmother) on the birth a baby boy! Doug is a REALTOR® with and Kris is Broker/Owner of RE/MAX On the Water in Oshkosh.

Congratulations Cheryl Dreger!
Congratulations to Cheryl Dreger, Communication/Membership Coordinator, who celebrated 25 years with RANW!
Congratulations Kathy Chippeaux!
Congrats to Kathy Chippeaux at RANW, on receiving the Appleton West Red Smith Award for her volunteerism for the school.
Congratulations New Member Orientation Attendees!
RANW congratulates the December 13th New Member Orientation attendees and welcomes them as REALTORS® to RANW.

Julie Argall
Shanna Brewer
Erin Doe
Sharah Geohegan
Susan Hanamann
Lori Hobbs
Candice Laluzerne
Brock Messner
Ben Morgan
Tim Noll
Jason Pausma
Tina Seewald
Maki Waldoch


Justin Arneson
Peggy Bristol
Roswell Egilsson
Andy Graham
Michele Hansen
Josh Karl
John Malek
Patty Milka
Lisa Morris Schilling
Cindy Novak
Lance Poppy
Carrie Stec
Kathy Welty


Chris Biese
Austin Clark
Jason Freeman
Brian Gronski
Deb Hasselquist
Greg Koehler
Jarrod Marose
Sean Mlodzik
Jonathan Moua
Michael Oskey
Michelle Price
Koua Thao
Trish Welzien


Alicia Bolin
Ryan Diedrich
Coleen Gast
Kevin Gross
Jessica Hauner
John Kosmoski
Steve McDonald
Melinda Morella-Olson
Rob Nelson
Whitney Otto
Jake Ricker
Kelsey Tiltrum
Amanda Wentland

BUSINESS RESOURCES
WRA Offers Members FREE Tech Helpline
WRA now offers free access to the WRA Tech Helpline as part of your REALTOR® or Affiliate Designate membership. This technical support helpline can assist you with computer-related issues in your office, including support on PCs, Macs, tablet machines, smartphones and more. The service is free and is part of your WRA membership. The April edition of the Wisconsin Real Estate Magazine should have included a personalized contact information card for the helpline.
This new benefit provides you with on-demand access to computer support professionals for quicker, less frustrating resolutions to your technology problems. Not only does the helpline keep your office running more smoothly, but it also minimizes downtime, saves in computer maintenance costs, provides greater business confidence, and ultimately, gives you more time to stay focused on transactions and less time troubleshooting technical issues.
Try the service today! One or two phone calls to the WRA Tech Helpline could help pay for membership in itself. Click here for more details.
Reprinted in part from Wisconsin Real Estate Magazine, April 2017
REAL ESTATE STORE
Time to Purchase Hard Copy Forms is Running Out
Soon RANW will no longer be offering hard copy forms for purchase. The WRA had discontinued hard copy forms as of October 1, 2018. We are no longer able to place order through the WRA. We are selling our remaining forms until we run out. The time to order is now! Please place your orders as soon as possible. Click HERE for forms order form and pricing list and submit to Angela at aschilling@ranw.org.

All forms are also available through your Ziplogix ZipForms account.