Top Stories
Save the Date - Fall Residential Continuing Education in both Green Bay & Appleton!
2020 RANW Spring Session has been CANCELLED
MLS Clear Cooperation Policy - Effective April 1, 2020
TrustFunds Agent Orientation Webinar ~ Wed., April 8th, 1-2pm
2020 Annual Lockbox Audit Due March 31st
Scroll down for additional stories-
REALTOR NEWS
COVID-19 Resources for REALTORS

WRA & State WI
Governor Evers & DHS Safer At Home Emergency Order

WRA's FAQs about Real Estate and Emergency Order #12 Safer at Home:

WRA Resource Page for Coronavirus (COVID-19): Targeted legal, regulatory, legislative & tech info that impacts the real estate industry. Updated regularly.

WRA COVID LegalTalks Video

New WRA Addendum CV: WRA Addendum CV helps to address challenges of parties currently under contract.

New WRA-CVSI Addendum: Showings and Inspections Agreement

NAR & Federal
NAR Coronavirus Guide for REALTORS:
Covers general guidelines, open houses, and transaction guidance, updated frequently. Use with WRA's resources; state requirements may differ.

Coronavirus Aid, Relief & Economic Security Act (CARES Act)

Families First Coronavirus Response Act - Updated DOL Guidelines for Employers & Employees effective April 1st

Small Business Administration Resource Guide

USDA Implements Measures to Help Rural Residents

NAR COVID-19 Hotline: 800-874-6500 (new)
April is Fair Housing Month

Each April, REALTORS® observe the anniversary of the passage of the Fair Housing Act of 1968 with events designed to educate about housing discrimination and segregation, and to recommit to expanding equal access to housing. This year, NAR is providing members with information and tools to observe Fair Housing Month at home.
In the coming week, NAR will roll out a Fair Housing Month toolkit - at the REALTOR® Party website - that can be tailored to observe the occasion from home. Questions? Please contact Bryan Greene, bgreene@nar.realtor.
Education
Save the Date - Fall Residential Continuing Education in both Green Bay & Appleton!

Green Bay CE Dates
Location: Tundra Lodge Resort and Conference Center
Tuesday, October 6th
Tuesday, October 13th
Tuesday, October 20th

Appleton CE Dates ~
Location: RANW Office
Thursday, October 1st
Thursday, October 8th
Thursday, October 22nd

Save the date and check www.ranw.org for more information as we will continue to update our website.

WRA Cancelled SRES Classes, Tentative Rescheduled Dates August 3rd and 4th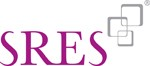 WRA cancelled SRES Classes for March 19th and 20th.
Tentative Rescheduled Dates: Monday, August 3rd and Tuesday, August 4th, 2020
Please check our website www.ranw.org for future information regarding this designation, or the Wisconsin Realtors Association website, www.wra.org

Cancelled March 17th CE Courses 5 & 6 Rescheduled
The cancelled March 17th CE Courses 5 & 6 are being rescheduled and members will be notified of the new date. We appreciate our members' patience and understanding.
WRA has CANCELLED Accredited Buyer Representative (ABR) Course on April 16th and 17th
WRA has cancelled its Accredited Buyer Representative (ABR) Course. The courses were supposed to be held on April 16th and 17th.
Events
2020 RANW Spring Session has been CANCELLED
The RANW 2020 Spring Session Legal Update is canceled at this time. Our first priority is the safety of our members and event participants. We will continue to monitor the timeliness of these legal update topics and reschedule if needed, either live or remotely.
A special thanks to our sponsors, First American Insurance Company | Evans Title Division and Associated Bank for their support, our speakers Cori Lamont and Jennifer Lindsley, and to our members who support these events. If you have any questions or concerns, please email Caryn Reinthaler, our Events Coordinator, at creinthaler@ranw.org. Refunds will be issued.
NAR to Deliver Virtual Solutions for 2020 Realtors® Legislative Meetings & Trade Expo
Due to recent restrictions and recommendations implemented by the Federal and Washington, D.C. governments, the National Association of Realtors® will not hold the MidYear DC meeting in DC. Programs and committee meetings will be held virtually. NAR also announced that it will use the time from now until July 1st as a reset to implement new virtual opportunities for member participation within all of its meetings and events.

Government Affairs
April 7, 2020 Elections

Get your Absentee Ballot - Early voting hours are being limited by local units of government and polling locations are being changed. All voters are being encouraged to request an absentee ballot.
You can easily do that by:
1. Go to MyVote.WI.Gov and click on the "Vote Absentee" button on the far right
2. In the search box, just enter your name and date of birth to find yourself 3. Follow the prompts and answer the questions to request your ballot for this spring
4. If you don't have a picture on ID on file, you will need to attach one to the request - the easiest way to do that is by taking a picture of your driver's license, e-mailing it to yourself, then attaching that file to your absentee request.
April Election Update - Info regarding the April 7, 2020 elections in Wisconsin is changing on a daily, even hourly basis. For up to date info, please visit ranw.org.
Candidates Wisconsin Supreme Court - WRA has endorsed incumbent Justice Daniel Kelly based on his outstanding record on real estate issues.
Appleton Mayor - RANW supported James Clemons for Appleton Mayor based upon his positions and voting record on real estate related issues.
Contested Local Races - To see a list of contested races for counties, cities, villages, and towns throughout Northeast Wisconsin as well as responses from candidates to RANW's candidate survey list click here.
COVID-19 and Local Government Services
~ Local governments are currently swamped with major planning and activity related to public health and safety, emergency managements, elections adjustments etc.
~ Those departments such as planning, zoning and public works are doing their best to make the many adjustments necessary to deal with working from home and adapting to new restrictions on their work routines.
~ Most local governments have already posted updates and instructions on how they are handling things like building permits and inspections and members are encouraged to visit these websites and utilize the online technology that is provided. There is a story with a link at www.ranw.org which provides direct links to this information for most NE Wisconsin communities.
~ If you need to speak directly with staff, most communities are asking that you contact them ahead of time and make an appointment.
~ Some local processes will continue without interruption or delays. However, for many other communities, despite their best efforts delays and hiccups are going to occur. Please be patient and courteous.

FEMA Extends Grace Period for Flood Insurance Renewal Premiums

FEMA continues to take proactive steps to address the COVID-19 pandemic and to help serve its National Flood Insurance Program (NFIP) customers who may be experiencing financial hardships, the agency is extending the grace period to renew flood insurance policies from 30 to 120 days. To avoid a lapse in coverage, there is typically a 30-day grace period to renew National Flood Insurance Program policies. However, due to the widespread economic disruption arising from this pandemic, FEMA recognizes that policyholders may not meet the standard deadline.

This extension will allow additional time for policyholders who may be struggling financially to pay insurance premiums and ensure their policies are not cancelled for nonpayment of premium due to circumstances beyond their control. If a policy has an expiration date between February 13, 2020 and June 15, 2020, then the NFIP insurer must receive the appropriate renewal premium within 120 days of the expiration date to avoid a lapse in coverage. Likewise, if a policyholder receives an underpayment notice dated between February 13, 2020, and June 15, 2020, then the NFIP insurer must receive the additional premium amount requested within 120 days of the date of the notice.

Policyholders who need additional time to pay their premiums, beyond the 120-day extension, should contact their agent or insurer to inquire about other options the insurer may offer for premium payment.
April Is Fair Housing Month ~ NAR Fair Housing Resource Page

Long Island Steering Investigation - WRA February Magazine Reprint A three-year investigation revealed that many agents engaged in the practice of racial steering showing properties and neighborhoods to potential buyers. NAR Fair Housing Resource Page
MLS
MLS Clear Cooperation Policy - Effective April 1, 2020
The National Association of REALTORS®' Board of Directors approved MLS Policy 8.0, also known as the Clear Cooperation Policy. The policy requires listing brokers who are participants in an MLS to submit their listing within one business day of marketing the property to the public. Here is the full text of MLS Statement 8.0:

"Within one (1) business day of marketing a property to the public, the listing broker must submit the listing to the MLS for cooperation with other MLS participants. Public marketing includes, but is not limited to, flyers displayed in windows, yard signs, digital marketing on public facing websites, brokerage website displays (including IDX and VOW), digital communications marketing (email blasts), multi-brokerage listing sharing networks, and applications available to the general public."
The new RANW MLS submission rules go into effect April 1,2020, with a grace period until July 1st, 2020, for fines. From April 1st -July 1st warning notices will be sent to MLS Participants, based on verified complaints received from members. Thereafter, violations will be subject to a progressive fine schedule.
Also new, the RANW MLS local portion of this NAR Rule includes a new required form to be signed by the Seller for any Delay or Exclusion from MLS. Please click link for new form. For more information, please see also the WRA Legal Update, December, 2019 regarding MLS Clear Cooperation Policy. For the full RANW MLSRules, click here.
TrustFunds Orientation/Registration Webinars

Get your electronic earnest money questions answered, and see exactly how to use it!

TrustFunds is a core service provided by your MLS to allow agents and buyers the opportunity to process earnest money electronically. TrustFunds increases the security of the earnest money process and saves agents and buyers time and energy.

These webinars will cover information about what TrustFunds is, how it works for agents and buyers, and answer FAQ's about the process. There will be time for questions on the call, and TrustFunds will be available to follow up afterwards with specific questions as well. We hope to see each of you on the webinar!

REGISTER NOW! Agent Orientation Wednesday, April 8th from 1-2pm CST

RANW TrustFunds Demo and Title Company Registration Webinar
Thurs, April 9th, 2020 from 2-3pm CST

RANW TrustFunds Demo and Broker Registration Webinar
Thurs, April 9th, 2020 from 10-11am CST
WRA Q & A, Update as of March 27th - Open Houses
Can we conduct open houses under the Order?
While real estate is deemed an Essential Business under the Order, the Order also strongly encourages that the services use technology to avoid meeting in person. Whenever possible, virtual tours or other technology are encouraged to allow prospective buyers to view the property.

The Order prohibits gatherings of any number of people that are not part of a single household or living unit are prohibited, except for the limited purposes expressed under the Order. This would suggest that having multiple buyer groups/families in attendance at an open house at one time is contrary to the Order. While real estate is deemed an Essential Business, the Order does not clearly authorize open houses. Therefore, to encourage social distancing, the WRA strongly advises firms to avoid conducting traditional open houses.

Per Emergency Order #12 Safer at Home Order
Professional services. Professional services, such as legal or accounting services, insurance services, real estate services (including appraisal, home inspection,and title services). These services shall, to the greatest extent possible, use technology to avoid meeting in person, including virtual meetings, teleconference, and remote work (i.e., work from home).
Prohibited activities.

All public and private gatherings of any number of people that are not part of a single household or living unit are prohibited, except for the limited purposes expressly permitted in this Order. Nothing in this Order prohibits the gathering of members of a single household or living unit. Landlords or rental property managers shall avoid entering leased residential premises unless emergency maintenance is required.

View the full story as well as download the FAQ here: https://www.wra.org/i/m/FBEA36DC-E06B-4886-A504-5AF68DE4857C/message.htm

Visit WRA's COVID-19 Resource page here: www.wra.org/coronavirus
Seller and Showings-- RANW MLS Allowance for Temporary Rule Exception during COVID-19
If a Seller requests restrictions on showings or requests no showings for a period of time, the MLS requires you to disclose that info in Public Remarks. However, during the public health crisis, MLS will allow these seller requests without an amendment attached to a listing in MLS if the seller is restricting showings due to social distancing under COVID-19 guidelines - BUT it must be clearly stated in MLS Public Remarks. This temporary change does not mean you don't need seller authorization.

Examples of what should be in Public Remarks: The dates showings are not allowed, or the times and days showings are allowed, due to COVID-19.
Homesnap's NEW University for RANW MLS

Homesnap has a new university page specifically for RANW MLS! This helpful webpage contains upcoming webinars, video tutorials, podcasts and more! https://www.homesnap.com/university/ranw

Homesnap Link to Upcoming and Recurring Videos:
https://www.bigmarker.com/communities/homesnap/conferences

Download Homesnap App or Visit Portal
Download the Homesnap app or visit the Homesnap Portal now!

RANW MLS Homesnap University Daily Webinars:
REGISTER HERE:

Secrets to Effective Facebook Advertising REGISTER HERE:

Looking for an easy way to send a highly visual CMA? CLICK HERE

Homesnap CMA How to Video CLICK HERE FOR VIDEO
The NEW Way to Market your Listings Digitally: Homesnap Stories!
Agents can make their own videos of their listings and they will be prominently displayed in the media section of the listing alongside listing photos and virtual tours. Click here for details! HOMESNAP STORIES!
How to Set Up Video Showings with Showing Time
There is a growing trend in many MLSs where agents set up their listings to accept video showings using FaceTime, Zoom, GoToMeeting, JoinMe or other similar tools in tandem with ShowingTime products and services. These showings still require appointments, confirmations, feedback, etc., and listing agents still have the option to decline requests. They can contact the buyer's agent to make plans for a later date. If they disable ShowingTime altogether, though, they lose the opportunity to build a list of interested buyers to communicate with later.
To help, ShowingTime has created a dedicated page with short how-to set up videos here.
Important Update from ShowingTime - Default Setting: No Overlapping Showings
Due to overwhelming agent demand and a desire for the safest possible showings for all concerned, ShowingTime will be updating all current listings and the default for new listings to be No Overlapping Showings so that by default two showing agents won't be scheduled to be in the same property at the same time. Agents and offices can change their defaults later when or if they deem it appropriate, but we want to make sure that the default assumption on any listings in the ShowingTime system is no overlap unless specifically designated by the listing agent or listing office. Click HERE for updates.
FREE Live Paragon Webinars!
Black Knight (Paragon) has brought back a regularly scheduled series of webinars. These FREE, live webinars will help you get much-needed information to continue being productivity in an ever-changing work environment. Click here for the webinar calendar. Please visit or follow on Facebook @ParagonMLS.
Paragon Urges Members to Update Microsoft EDGE Browser
Paragon has implemented a hot fix to address a critical issue in Collab Center and Collab Link on Thursday, March 26th. This change requires all Microsoft Edge browser users (Agents and Consumers) to upgrade to the latest version (80.0.361.69). If an older version of Edge is still detected, this message will display: "We no longer support the version of Microsoft Edge you are currently using. Please download the latest version here.

Lockbox Program
2020 Annual Lockbox Audit Due March 31st
~ Participating companies received inventory list on February 3rd.
~ Second emailed notice sent March 18th.
~ Offices should be verify inventory and return the form back signed by the MLS Participant by March 31st, to aschilling@ranw.org and khubers@ranw.org.
~ Need the inventory sheet resent? Please email khubers@ranw.org or aschilling@ranw.org.
~ If you can't return in the audit back on time because of COVID-19, please call or email contacts above.
Thank you to those who have already submitted!
Supra Once-a-Day Pin
Supra has released their monthly how-to video on Once-a-Day pin entry! Please follow the link below to watch the video!
http://www.supraekey.com/Media%20Library/One-Day-PIN-720p.mp4

Welcome to the Lockbox Program
| | | | |
| --- | --- | --- | --- |
| #3421 | Armstrong Realty | REALTOR MLS | Oshkosh |
Membership
RANW Membership Changes
To view all the current membership changes for RANW click here.
Sincere Condolences
RANW would like to extend its sincerest condolences to the family, friends, and co-workers of:

~ Todd and Dawn Wiese in the recent passing of Todd's father and Dawn's father-in-law, John Wiese. John was a REALTOR® with Todd and Dawn who own Todd Wiese Homeselling System in Green Bay.
Congratulations on Your Retirement!
RANW congratulates the following long-time REALTOR® members on their recent retirement:
~ Dale Becker, RE/MAX Heritage, Fond du Lac
BUSINESS RESOURCES
Putting Members First With the Right Tools, Right Now

In light of the challenges presented by COVID-19, and its impact on the real estate industry, NAR is taking steps to support members through these uncertain times. The Right Tools, Right Now initiative, which was activated once before in 2009, makes new and existing NAR products and services available for FREE or at significant discounts - right now - and is available to REALTORS® and REALTOR® Associations.

Now's a great time to refine your tech skills through the free e-PRO® certification course or learn more about helping clients (or REALTORS®) build wealth through a free real estate investing course. Visit the page often as new offers will be added regularly. Visit nar.realtor/coronavirus for regular updates.

Discounted Online Courses and Certifications Center for REALTOR® Development 30% off all Center for REALTOR® Development online courses through May 31, 2020.
Winnebago Floodplain Information Assistance
The Winnebago County Zoning Office will provide assistance to persons inquiring about floodplain property within the unincorporated area of the County. This is not a floodplain determination for the purpose of determining if flood insurance is required. The information must be obtained in person in order to locate the property. The following will be provided:
Community Number
Base Flood Elevation
Date of the FIRM's index

Panel Number
Elevation datum system
*Copies of Elevation Certificates

FIRM suffix
Base flood elevation


*available at the zoning office for all floodplain construction since 1990
The Zoning Office's general walk-in office hours are 8 - 10 am or by appointment.
Appraiser
COVID-19 and the Appraiser
Below are a few links addressing the current Coronavirus crisis as it relates to appraisal practice in real estate transactions.

1. LENDER LETTER (LL-2020-04) from Fannie Mae
This notice was sent to lenders on March 23, 2020, explaining the various options available to them, the LENDER, for appraisals needed. You will note Fannie Mae provides several options for exterior only appraisals and desktop appraisals. This document is provided to give you, the appraiser, an idea of where your lender clients may be coming from in the following days and weeks. http://www2.ranw.org/pdf2/Fannie Mae COVID-19 Appraisal LL-2020-04 032320 Final (1).pdf

2. FANNIE MAE MODIFIED INSTRUCTIONS FOR SCOPE OF WORK/CERTIFICATIONS/LIMITING CONDITIONS FOR BOTH DESKTOP AND EXTERIOR APPRAISALS (these are two separate documents)
This notice provides language that you may, or may not, want to use if you're asked to do an exterior only or desktop appraisal during this period.
Desktop Appraisal Form: http://www2.ranw.org/pdf2/desktop-appraisal-forms-covid-temp-certification.docx
Exterior Appraisal Form: http://www2.ranw.org/pdf2/exterior-appraisal-forms-covid-temp-certification.docx

3. GOVERNOR EVERS' EMERGENCY ORDER #12 SAFER AT HOME ORDER
This notice states on Page 13, that appraisers are essential businesses and can operate during the Order period. This doesn't mean you have to operate, that is up to you individually and as a company.

4. USPAP Q&A
The USPAP Q&A is a form of guidance issued by the ASB to respond to questions raised by appraisers, enforcement officials, users of appraisal services and the public to illustrate the applicability of USPAP in specific situations and to offer advice from the ASB for the resolution of appraisal issues and problems. The USPAP Q&A may not represent the only possible solution to the issues discussed nor may the advice provided be applied equally to seemingly similar situations. USPAP Q&A does not establish new standards or interpret existing standards. http://www2.ranw.org/pdf2/QA 2020 - 2 - March 23 2020.pdf

5. DSPS - Info from DSPS on conducting appraisals with video technology. https://content.govdelivery.com/accounts/WIDSPS/bulletins/283f419

These documents are for your information. Please read them thoroughly and carefully and apply them as necessary for your business.