Top Stories
Focus On Energy Virtual Pop Up Shop ~ August 2nd-16th
Save the Date! Appraiser CE USPAP 2022-23 Class at the Grand Meridian - Thurs, Oct 28th
WRA360 Professional Development Series
WRA Convention ~ October 4-6th, Milwaukee
Paragon-Innovating The Way Agents Do Business
RANW Offers Virtual New Member Orientation!
Appraisers Need to Complete Mandatory Ethics Requirement by 12-31-21
Scroll down for additional stories-
REALTOR NEWS
A Message From The President

Many of you know that although I take the business of real estate seriously, I try to not let it make me too serious. I have a quote by my desk that says, "I'm growing older but not up", which reflects my general relaxed view of life. But, of course, sometimes we all (even me!) have to be at least a little grown-up, especially in our professional life.

One way to balance out the "have fun" and the "be professional" parts of our life is to attend the WRA Annual Convention. If you've attended in the past, then you know what I'm talking about. If not, you should consider joining your fellow REALTORS® in Milwaukee this October 4th through 6th as we return to a live presentation of some of the best education, motivation, inspiration, recreation and celebration you're likely to ever find. Go to the WRA website or see the July issue of Wisconsin Real Estate Magazine for more information, but this is definitely the year where we need an opportunity to interact with each other in a more relaxed environment.

Hope to see you all there!

Thank you~ Michael Sewell
Focus On Energy® Virtual Pop Up Shop ~ August 2nd-16th
RANW will be hosting a Focus on Energy® virtual Pop-Up Shop from August 2nd - August 16th. Huge discounts on energy-saving supplies at major discounted rates! Click here for a flyer of energy-saving options available for purchase and click here to order today! Questions about the products? View helpful information HERE.

New WRA-BAR (Buyer Acknowledgement of Risk When Not Having a Home Inspection) Form Now Available
The WRA's latest form is the WRA-BAR form - the Buyer Acknowledgement of Risk When Not Having a Home Inspection. This form is designed to capture the buyer's choice to not include an inspection contingency in the offer in writing. The buyer acknowledges the firm and its agents explained the advantages of an inspection contingency and the risks of not including one, and recommended the inclusion of the contingency. The BAR form indicates the buyer has discussed the implications with their lender and independently decided to go against advice; they will not engage a home inspector or include an inspection contingency in their offer. The buyer agrees to hold the firm and its agents harmless from any and all claims arising out of or relating to the buyer's election not to have a home inspection or include an inspection contingency in the offer.

The Buyer Acknowledgement of Risk When Not Having a Home Inspection is available in zipForm and the WRA forms library at www.wra.org/FormsLibrary. (Forms library subscription required.)

To learn more, watch Legal Update Live episode 16: "No Inspection Contingency" at www.wra.org/LUL/Episode16. (WRA login required.)
Share New CFPB Rental Relief Tool
You can help prevent eviction and benefit both renters and housing providers in your community. Share NAR's rental assistance information, which includes a new tool debuted today by the Consumer Financial Protection Bureau that allows renters and housing providers to find information on assistance for rent, utilities, and other housing costs in their area. The site also helps renters and housing providers understand other resources available to help navigate other pandemic-related financial hardships.
Education
WRA Legal Update Miniseries
WRA Legal Update Live episodes 13-18, a six-part discussion series about current trends in today's aggressive real estate market. Click here.

ABR Two-Day Core Course ~ Tuesday-Wednesday, Oct 26-27th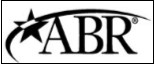 The ABR two-day core course provides you the tools and know-how to represent buyer-clients in real estate transactions and provide them the same level of service that sellers typically enjoy. This course also offers ideas and methods for building a buyer-representation business, forming buyer relationships, winning repeat business and referrals, and more.
Dates:
Time:
Location:
Instructor:
Cost:


Registration:
Tuesday-Wednesday, October 26-27th
8:30 am - 4:30 pm
WRA Headquarters, Madison
Bonnie Dixon
$260 member/$280 non-member through October 11th
$280 member/$300 non-member after October 11th
$320 member/$340 non-member at the door
Please register at WRA https://www.wra.org/ABR/
Save the Date! Appraiser CE USPAP 2022-23 Class at the Grand Meridian - Thurs, Oct 28th
Mark your calendars for the Appraiser CE USPAP 2022-23 class at the Grand Meridian on Thursday, October 28, 2021. Registration and scheduling information will be posted on Paragon, ranw.org and in upcoming newsletters once established. What is USPAP? Click HERE for more information from the Appraisal Foundation, including requirements for Appraisers.
WRA360 Professional Development Series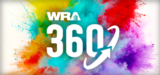 WRA is offering a new professional development series exploring industry trends, technology, economic forecasts, top issues and various perspectives on cutting-edge topics. Past webinars include:
~ Episode 7 - How Will Congress Impact Real Estate in 2021?
~ Episode 6 - The Roaring 1920s - in the 2020s?
~ Episode 5 - How Artificial Intelligence Will Transform Real Estate in 2021 and Beyond
~ Episode 4 - The Color of Wisconsin Property Law
~ Episode 3 - Where Does Wisconsin Rank in Government Spending?
~ Episode 2 - Three Megatrends to Watch in 2021
~ Episode 1 - Long Island Divided
Click here to access
Events
WRA Convention ~ October 4-6th, Milwaukee or Virtual

The WRA's biggest game of the year is this fall in Milwaukee on October 4-6! Connect, find your strike zone and let your real estate all-star emerge with the opportunity to gather together to mold your winning team and perfect your game. Cost is $145 for the live sessions and $90 for the virtual option.
Register today!
2021 REALTOR Conference & Expo - In San Diego or Virtual, November 12-15th

The REALTORS® Conference & Expo is the largest annual event for the most successful real estate professionals. Education and networking sessions cover every aspect of the real estate industry with prime speakers from around the globe.

By attending NAR's 2021 REALTORS® Conference & Expo, you're making an investment in yourself and your business that will pay off in dividends for years to come. Your conference experience includes learning and networking sessions where you can easily engage session leaders and connect with like-minded participants about issues that are relevant to your goals, ask questions, and share real solutions with your peers.
Browse the industry's largest trade show, with over 250 exhibitors, to find products and services that will help you conduct business more efficiently. Special events provide a fun way to network with peers in a casual atmosphere. You will return home with the knowledge, tools and connections to be successful in this competitive business.
Register HERE.
Government Affairs
Attention Brokers - Time to Schedule Legislative Office Visits!
Please consider adding a legislative update to your next office meeting agenda. I would welcome the opportunity to speak to your agents about the association's legislative successes this past session and how RPAC and Direct Giver contributions can make a difference to our success as an industry.

As brokers, you have a unique opportunity to encourage agents within your office to get involved. Your example and encouragement sends a very strong message about the importance of supporting the advocacy effort of the Association. To schedule an office visit, please contact Jennifer at jsunstrom@ranw.org or call 920-739-9108.
MLS
RANW MLS Rule Changes ~ July 20, 2021
The RANW MLS Board of Directors at their meeting on July 20, 2021, approved changes to the following sections:

Section 4 Listing Procedures
Section 5 Selling Procedures
Section 17 Ownership of MLS Compilations and Copyrights
Section 19 Use of MLS Information - Internet and Advertising
Section 20 Internet Data Exchange (IDX)
Section 25 Definitions, Rule Guidelines and Clarifications

The RANW MLS updated rules showing changes have been posted HERE. The July 2021 clean version of the rules will be posted on ranw.org and Paragon upon completion.
Paragon-Innovating The Way Agents Do Business
RANW MLS wanted you to be the first to know about the latest enhancements to your Paragon MLS System. All enhancements are designed to help you navigate through the system and enhance your experience with Paragon. Below is a list of the enhancements. We encourage you to continue reading and let us know what you think on the Paragon MLS Facebook site.

1. Update to your Client's Collaboration Center
Your Clients can save an icon to their home screen on their mobile devices. We have updated the default icon to resemble more of an app-like appearance.
2. Map Layers available in Paragon Connect
You are now able to access your favorite default mapping layers from any device! The default layers that are available in Paragon are now available in Paragon Connect! Switch to the silver map type and be able to better visualize the map layers like flood plain, traffic areas, and more.
3. Multi-class Searching in Paragon Connect
In this version of Paragon Connect you will have the ability to search across classes with the Multi-Class search!
4. Share to Twitter and Facebook
We've added the ability to share listings to Facebook and Twitter from Paragon Connect. With the addition of these two new sharing features you can now email, text, create a link, and share out to Twitter or Facebook!
5. Edit your listings in Paragon Connect
Sign in to Paragon Connect HERE To learn how to edit your listings in Paragon Connect.
-To learn how to edit your listings in Paragon Connect, click HERE.
-To watch a video about this Paragon Connect upgrade, click HERE.
MLS in Action
RANW MLS members, click here for a special message from NAR called "MLS In Action". Please share to help get the word out about the value of the MLS system and the important role of REALTORS®.
Paragon Preferences - Add your Company Logo and More!
Customize your Paragon experience by running the Preferences Wizard! Go to Preferences>System>Preferences Wizard to upload or update an agent photo, office logo and MORE! View the how-to and more information HERE!
Listing Reminders
1. Requirement of waterfront properties: Please remember to submit a Waterfront GIS or Map image of the body of water at time of MLS submission in order to avoid a fine.
2. Is your listing missing? Seller's property not showing as Active on MLS, in the Collab Center or on websites? If you receive an error message from Paragon while updating your listing - STOP - read, and follow the message (EXAMPLE HERE). If your listing is being Confirmed by Data Entry and Paragon, and you attempt to make changes on your listing at the same time, the Paragon system displays an error message. IF you don't observe this, there is a high chance that your new listing may be not be confirmed as active and won't be found.
NAR Local Market Reports
All real estate is local and every market is unique. To help REALTORS® and other housing market analysts get the most out of the plethora of data that is available, NAR Research produces a series of Local Market Reports (LMRs) which provide insights into the fundamentals and direction of the nation's largest metropolitan housing markets. Each report evaluates a number of factors affecting home prices, including:

The health of the local job market
Foreclosure rates
Housing inventory
Debt-to-income and mortgage-servicing-costs-to-income ratios
How to read NAR's Local Market Reports

View the reports HERE

REALTORS® Confidence Report ~ June 2021
TrustFunds - The Next New Norm in Real Estate

RANW MLS has partnered with TrustFunds to bring electronic earnest money to our market!
Visit the TrustFunds Blog for more information about the "Next New Norm in Real Estate".

RANW MLS would be happy to put you in touch with brokers who have offered to share their experience or provide testimonials. TrustFunds integrates into the RANW MLS system - and within the WIREX platform, resulting in a single tool in the market and greater market adoption. In addition, transaction details are auto-populated from the MLS information for complete and accurate reporting.

Benefits of TrustFunds:

TrustFunds is available for all listings in the MLS
No more driving around to pick up a paper check
Improved Security
Simple and convenient for you AND your client
Real-time payment status tracking
Wondering how electronic earnest money works?


Watch the 1-minute Demo HERE!


Contact TrustFunds:

888.249.1616 M-F 8am-5pm CST
https://www.trustfunds.us.com/


RANW MLS Stats at a Glance
Click HERE for RANW MLS Stats at a Glance!
Need more info? Want to customize your own reports?
Click HERE for the How-To!
Homebot 30-Day Free Trial

Homebot is also brought to the MLS members from BlackKnight, our Paragon Vendor, but Homebot is based on an individual subscription. Try the 30 day free trial HERE. Watch a demonstration of Homebot.

Real Estate Agents, like you, are using Homebot to generate significant new listing referrals and CMA volume by re-engaging their entire client-base every month with valuable home finance advice. This service is not just for sales agents! Homebot positions loan officers as the go-to advisor clients can rely on to make informed home finance decisions. Homebot is a personalized web-site for each client, with your branding, that helps them track and build wealth with their home. It's kind of a big deal ...considering the home is the single largest asset most clients will ever own and will account for 83% of their wealth at retirement! Register to use Homebot today.
Realtor.com for Everyone

The National Association of REALTORS® (NAR) has launched a new microsite focused on providing fair housing resources to renters and homebuyers. The new site – Realtor.com for Everyone – is found at www.realtor.com/foreveryone. It features fair housing news and insights, renter and homebuyer resources, the ability to search for REALTORS® who have completed the NAR's At Home with Diversity certification, and links to real estate organizations such as the National Association of Hispanic Real Estate Professionals (NAHREP), the Asian Real Estate Association of America (AREAA) and the LGBTQ+ Real Estate Alliance.
Learn more at www.inman.com/2021/07/07/realtor-com-launches-microsite-with-fair-housing-resources (Inman subscription required).
RANW MLS
Training Opportunities
RANW MLS Webinars
Click on the training calendar/link for each vendor to register for free daily or on demand webinars!

FREE Live Paragon Webinars!

Paragon FREE, live webinars will help you get much-needed information to continue being productivity in an ever-changing work environment. Click here for the webinar calendar. Check out the August offerings HERE!

Homesnap Training Calendar
Visit the Homesnap Training Calendar for August Webinars! https://blog.homesnap.com/livestream-training-with-mariah/
Realtor.com Training Sessions

Please visit Realtor.com for the most recent on-demand and scheduled live training. If you see a subject that interests you, click on the title on the page and register! On demand videos are recorded and available at anytime.
Lockbox Program
Welcome to the Lockbox Program
#1476-02
#3353-01
#1474
Haven Real Estate Co
Haven Real Estate Co
Coldwell Bank Real Estate Group
REALTOR® MLS
REALTOR® MLS
REALTOR® at Large MLS
Green Bay, WI
Oshkosh, WI
Pembine, WI
New Video from Supra - Showing Notifications
Did you know you can get notifications when someone views your listing and when? Supra has released a new informational video on showing notifications. To view the video, click HERE. Visit the agent training resource page for more videos and how-tos HERE.
How to Program a Supra One-Day Code

NEW ONE-DAY CODE HOW-TO!
You asked for it! We've made it easier.
Click HERE for the 2-pager!

WIREX One-Day codes are available for any licensed agent participating in a MLS in WIREX. Agents from Northwoods and Door County MLSs do not participate in WIREX.
One-Day codes are not available for members of South Central Wisconsin MLS, Central Wisconsin MLS or Marinette Wisconsin MLS as these agents have the opportunity to receive reciprocal access to our Supra system. Click here to learn more about reciprocal access.
Membership
RANW Membership Changes
To view all the current membership changes for RANW click here.
Congratulations on Your Retirement!
RANW congratulates the following REALTOR® members on their recent retirement:
~ Gary Reschenberg, First Weber, Realtors, Oshkosh
Sincere Condolences
RANW would like to extend its sincerest condolences to the family, friends, and co-workers of:
~ Keith Sippel, Manager of Century 21 Affiliated in Appleton in the recent passing of his father.
And to:
~ John Pfefferle, Designated REALTOR® of NAI Pfefferle in Appleton in the recent passing of his son Mike. Condolences to all at NAI Pfefferle.
RANW Offers Virtual New Member Orientation!
Until we can safely offer live New Member Orientation classes, RANW has developed a virtual option for all new members who have not yet completed this membership requirement. New members have all been emailed all of the information and links and have have 30 days to complete the requirement.

If you have questions, please email cdreger@ranw.org or call 920-739-9108.

"The beautiful thing about learning is nobody can take it away from you."
B. B. King
Ethics Deadline is 12-31-21
A new three-year ethics cycle began January 1, 2019, and the deadline is December 31, 2021.
REALTORS® are required by NAR to complete ethics training of not less than 2 hours, 30 minutes of instructional time within three-year cycle. The training must meet specific learning objectives and criteria established by the National Association of REALTORS®.

Training may be completed through the following options:
~ CE Course 4- Ethics & Best Practices (send Crs 4 certificate to RANW)
~ New Member Orientation class completed January, 2019-December, 2021
~ NAR's Online class - click here.
BUSINESS RESOURCES
NAR Library Launches New System
Soutron Global, a new library management system, goes live tomorrow. The system streamlines and improves access to both NAR's library and archives collections and has a design responsive to all devices. Members can access it from the NAR Library & Archives homepage or by bookmarking a direct link to the catalogue. Questions? Please email librarians@nar.realtor.
Appraiser
Appraisers: Appraiser CE USPAP 2022-23 ~ Thursday, Oct 28th
See article in the Education section.
Appraisers Need to Complete Mandatory Ethics Requirement by 12-31-21
The mandatory NAR Ethics Training Deadline is 12-31-21. See below the two ways you can complete the requirement:
1. Residential or Commercial Wisconsin CE Course 4
If you HAVE completed a qualifying Residential or Commercial CE Course 4, please email Cheryl (cdreger@ranw.org) the following:
~ Name
~ Certificate or date you completed CE Course 4
~ School where you took the class
OR
2. Take the FREE Online Class for existing members and forward the completion date or certificate to Cheryl at cdreger@ranw.org.

National Association of Realtors® Policy
Under NAR policy, all REALTORS®, including all specialties (residential, appraisal and commercial), are required to complete 2.5 hours of ethics training between 1-1-19 and 12-31-21. If you do not fulfill your membership ethics requirement by 12-31-21, your REALTOR® membership will be suspended.

Designated REALTORS

®


Additionally, if you are the Designated REALTOR® and the MLS Participant for your company, and your REALTOR® membership is suspended, your and you will lose your company's access to MLS until you comply with the ethics requirement. Don't lose your REALTOR® membership and/or MLS access - comply today! Please email Cheryl at cdreger@ranw.org with questions.