Top Stories
Mark Your Calendar for Virtual Appraisal CE in March
REALTOR & Government Day - 4-14-21 - Virtual!
2021 Annual Lockbox Audit Due March 31st
REALTOR Emeritus Applications Due by March 26th
Scroll down for additional stories-
REALTOR NEWS
A Message From The President
As we enter not only a new year, but a new political season, RANW continues to encourage members to be informed of the advocacy work we do on behalf of the industry and to be engaged with your elected officials. However, please keep in mind that when you communicate in any public format, you are representing not just yourself and your firm, but also cast a reflection on the entire industry. So, as always, please keep a respectful and professional tone at all times, even in your personal emails, texts and social media posts.
Thank you~ Michael Sewell
NAR Code of Ethics 2021
NAR's revised REALTOR Code of Ethics for 2021 is in effect and it includes a new Standard of Practice under Article 10. Here's a reminder of the change we posted in December:

In keeping with NAR's commitment to upholding fair housing ideals, the REALTOR® Code of Ethics extends the application of Article 10 regarding discriminatory speech and conduct not just to members' real estate practices, but to conduct and speech outside of real estate as well. Article 10 prohibits REALTORS® from discriminating on the basis of race, color, religion, sex, handicap, familial status, national origin, sexual orientation, or gender identity in the provision of professional services and in employment practices. The new Standard of Practice 10-5 under Article 10 states that "REALTORS® must not use harassing speech, hate speech, epithets, or slurs" against members of the protected classes listed in Article 10.

Additionally, PS Policy Statement #29 expands the application of the Code of Ethics to all activities of a REALTOR (unless otherwise provided for in specific Articles). NAR added guidance to the Code of Ethics and Arbitration Manual to help professional standards hearing panels apply the new standard. And finally, NAR expanded the definition of "public trust" to include all discrimination against the protected classes under Article 10, along with all fraud, and clarified Associations' requirements in sharing with the state real estate licensing authority, final ethics decisions holding REALTORS® in violation of the Code of Ethics in instances involving real estate-related activities and transactions where there is reason to believe the public trust may have been violated.

2021 Code of Ethics & Standards of Practice (nar.realtor)
2021 Summary of PS Changes (nar.realtor)
WB-13 & WB-15 Mandatory Use Date is Feb 1st
Episode 10 of Legal Update Live provides a summary of the recent changes to the WB-13 Vacant Land Offer to Purchase and WB-15 Commercial Offer to Purchase. These forms have an optional use date of January 1, 2021, and a mandatory use date of February 1, 2021. Click here to view a video.
WRA Legal Hottips
Download WRA Recent Hottip Discussions:

Listing with agents from two different firms.
Agent to advertise donation to charity selected by client.
Whether non-licensee can show apartments for rent.
Proper disclosure in commercial transaction by seller and licensee.
Agent acts as owner representative and finds town-county discrepancy on zoning.
Education
Mark Your Calendar for Virtual Appraisal CE in March
Looking to earn appraisal CE credits without leaving the house? You're in luck. Next month's slate of virtual CE training gives you everything you need and nothing you don't. No travel, no hotel bookings, no conference center pizza … just real estate appraisal training delivered right to you, wherever you are.
CE Courses
Foreclosure Properties ~ March 8: 8:30 a.m. - 12:00 p.m.
Instructor Joshua Walitt
Explore the economic forces currently driving the market and take a deep dive into REO assignments.

2020-21 7-hour National USPAP Update Course ~ March 9-10: 8:30 a.m. - 12:00 p.m.
Instructor Joshua Walitt
Complete your required USPAP requirement.

Repairs for FHA and VA ~ March 15: 8:30 a.m. - 12:00 p.m.
Instructor Joshua Walitt
Explore the common and not-so-common repairs noted in single-family dwellings.

HUD Handbook 4000.1 ~ March 16-17: 8:30 a.m. - 12:00 p.m.
Instructor Joshua Walitt
Gain a comprehensive overview of HUD Handbook 4000.1 when performing FHA-insured appraisal assignments.

Inconsistencies in Appraisals and Appraisal Reports ~ March 24-25: 8:30 a.m. - 12:00 p.m.
Instructor Tim Andersen
Learn how to remain internally consistent with your appraisal reports despite so many moving parts.

More information
•Location: All courses take place virtually on the Zoom platform
•Credit: Courses submitted for Wisconsin appraiser and assessor credit •Details: See full course descriptions and more online here
CRS Course ~ Tax Strategies for the Real Estate Professional
Tax laws have a major impact on the business of real estate. REALTORS®, principal residence and investment property owners are all impacted every year by taxes, and both agents and their clients will benefit from an understanding of tax implications. With the recent Tax Cuts and Jobs Act of 2017, there are significant changes that every REALTOR® should understand.

In this course, participants will learn tax laws and changes which impact REALTORS®, the implication of taxes on primary residences, and how taxes affect residential investment properties. The REALTOR® who desires to be the best real estate professional will find this information is exactly what is needed to step above their competition and provide the best services that will result in a growing business with multiplying referrals. Click here to register.
Events
REALTOR & Government Day - 4-14-21 - Virtual!
REALTOR & Government Day
April 14, 2021 - Virtual Event

Please join us for WRA's biggest advocacy events of the year. With an all-new format, you can attend and visit lawmakers virtually, all from the comfort of home.

Register Now
Save the Dates for Upcoming NAR Events
REALTORS® Legislative Meetings & Trade Expo May 10-15, 2021
REALTORS® come together ritually to learn, network, and help shape housing policy.

C5 Summit Sept. 27-29, 2021 | New York
Join this economic development opportunity for commercial brokers and agents.

REALTORS® Conference & Expo Nov. 12-15, 2021 | San Diego

Government Affairs
RPAC Office Participation Awards - 2020
In an effort to increase the percentage of members who contribute to either RPAC or Direct Giver, the Association is asking brokers to help highlight advocacy and other legislative activity; educating agents about RPAC and why it is so important to their business; setting an example of giving. These efforts by brokers play a critical role in the overall success of the Association as a whole.

Therefore, RANW and the Government Affairs Committee have established a recognition program for offices that meet the following participation levels in their individual offices: * Note these levels
Office Size
Extra Large Office
Large Office
Medium Office
Small Office

Agents
51+
26 - 50
11 - 25
5 - 10

Participation
50%
55%
65%
70%
The following offices met their required participation level in each of the 4 office categories in 2020 and will be receiving an award at the next RANW annual meeting.



Extra Large Offices



Century 21 Ace Realty (Appleton) - 75% participation
Coldwell Banker REG (Green Bay) - 57% participation
Coldwell Banker REG (Lynndale) - 65% participation
Keller Williams Realty GB (De Pere) - 66% participation
Keller Williams Realty (Fox Cities) - 52% participation
Shorewest, Realtors (Green Bay) - 50% participation
Large Offices
Acre Realty, Ltd (Appleton) - 57% participation
Exit Elite Realty (Green Bay) - 59% participation
Expert Real Estate Partners (Appleton) - 81% participation
First Weber (Berlin) - 70% participation
Landro Fox Cities Realty (Kimberly) - 56% participation
Re/Max 24/7 Real Estate (Appleton) - 62% participation
Resource One Realty (De Pere) - 62% participation


Medium Offices
Adashun Jones (Oshkosh) - 65% participation
Beiser Realty (Winneconne) - 74% participation
Coldwell Banker REG (Neenah) - 66% participation
Coldwell Banker REG (Oshkosh) - 100% participation
Coldwell Banker REG (Shawano) - 100% participation
Dallaire Realty (Green Bay) - 77% participation




Small Offices
Fanta Real Estate (De Pere) - 70% participation
First Weber (Neenah) - 71% participation
KOS Realty Group (Green Bay) - 80% participation
Northeast Wisconsin Appraisal (Appleton) - 100% participation
Realty World Greater GB (Green Bay) - 80% participation




RANW's membership is made up of many, many smaller offices with 1, 2, 3, and 4 REALTORS® who regularly contribute to RPAC and Direct Giver. We sincerely thank you for your support. We couldn't do what we do without you!
If you would like more information on how you can help to increase the participation level in your office, please contact Jennifer Sunstrom at jsunstrom@ranw.org or call 920.739.9108.
Brown County Residents Invited to Attend Coastal Flood Map Open House
Members of the public can review preliminary flood maps showing the Lake Michigan shoreline and talk to experts about how the maps can affect communities and property owners

BROWN COUNTY, WI. - On Feb. 22 and 24, representatives from the Federal Emergency Management Agency (FEMA) will host Virtual Flood Risk Open Houses for the Lake Michigan shoreline communities in Brown County. The Open House will give residents the chance to review preliminary versions of a recently completed Flood Insurance Study (FIS) report and its accompanying preliminary Flood Insurance Rate Map (FIRM).

Details for the Brown County meetings are as follow:
WHAT: Brown County - Public Open House meeting
WHEN:

February 22 from 4:00 p.m. - 7:00 p.m. CT Meeting ID: 952 3987 3338, Password: FEMA21
February 24 from 4:00 p.m. - 7:00 p.m. CT Meeting ID: 952 3987 3338, Password: FEMA21
WHERE:

https://zoom.us/join

In the United States, 98 percent of counties have experienced a flooding event. Property owners, Realtors, lenders, and insurance agents are urged to take advantage of this opportunity to learn more about coastal flood risk and hazard mitigation within their community. Digital files of the Preliminary FIRM and FIS report can be downloaded from www.fema.gov/preliminaryfloodhazarddata.
Flood Risk Communication Video Series

For more information, contact the FEMA News Desk at FEMA-R5-News-Desk@fema.dhs.gov.
VIEW THE FLYER


Thank You to all 2020 Direct Giver and RPAC Contributors!
In 2020, not only were we able to exceed our fundraising goal, but for the third year in a row, we had the highest participation rates for Extra-Large boards and highest per capita!!! Slowly, but surely we are moving closer to having each member financially support the association's advocacy efforts and help elect and reelect candidates who support the real estate industry and private property rights.

The RANW Government Affairs Committee and the RANW Board of Directors sincerely thank every single person who gave what they could either to RPAC or to the Direct Giver Program. Although we are not able to list all members who so generously support the RPAC program, every single dollar counts! A special thank you is also extended to the 2020 Government Affairs Committee Chair: Sharron Huss and the entire Government Affairs Committee, as well as so many brokers who have helped highlight the importance of RPAC to their agents. If you have any questions regarding RPAC or Direct Giver, or if you would like to become involved in the Association, please contact Jennifer Sunstrom, RANW Government Affairs Director at jsunstrom@ranw.org or (920)739-9108.


$2000

| | | | |
| --- | --- | --- | --- |
| Dawn Christensen | Phil Hilgenberg | Terry Hilgenberg | KC Maurer |

$1500
| | | | |
| --- | --- | --- | --- |
| Duane Murphy | Brittany Voigt | | |

$1000
Andy Beiser
Tim Besaw
Diane Campshure-Walczyk


Greg Dallaire
Jack Drzewiecki
Jim Fletcher
Ryan Fulcer

Taylor Hansen
Stacey Hennessey
Pat Kaster
Mike Kunesh

Ben Lyons
Lori Muller
John Pfefferle
Michael Sewell

$500
Amy Alexander
Mike Drexler

Chris Klein
John Koeller
Jerry Lyons
Karl Volkman

Jim Zierden






$250-300
Jeff Beck
Debbie Gritt


Gary Kaster
Julie Nikolaou

Scott Salan
Paul Schmidt

Judd Stevenson



$200
Tina Bunker
Margery Chapman
Jack Doemel
Louise Dreier
Gary Eake
Lori Frank
Karen Genett
Keith Gonnering
Elaine Graf
Jill Hendricks
Mike Karisny
Candace Kriner
Kevin Loosen
Anne Paulus
Tom Rooney

Jim Seefeldt
Peter Stueck
Jennifer Sunstrom
Jerry Wendland
Jim Zarek


$100
Bonnie Brandenburg
Amy Bretl
Jane Chariton
John Coughlin
Kathy Curren
Jill Dickson-Kesler
Joe Dooley




Rebecca Hack
Salina Hernandez
Sue Hietpas
Megan Jacquet
Jane Jadin
Teresa Keenan
James Liesner




Skye Meidam
Gerry O'Connor
Cynthia Patterson
Jade Peebles
Gail Popp
Christine Ratchman-Westphal
Paul Redemann



Jill Rooney
Angela Rowland
Lynn Schwarm
David Spanbauer
Cindy Weyenberg
Pete Weyenberg
Amy Williams



MLS
Annual MLS Click-Through for Access to Paragon
When members access Paragon on or after February 1st, they will be presented with a click-through reminder of copyright as it relates to MLS listing compilations. This click-through affirms legal rights and agreeing to the terms is a requirement of access to the RANW MLS Paragon system.
Homesnap New Feature: Saved Search Push Notifications
Homesnap is excited to announce the release of push notifications for Saved Search Alerts. Users will now be able to set up both push and email alerts for new active listings that hit the market.
Check out a video describing how it works, or see Homesnap's blog post.
RPR Transformation Coming in February 2021
RPR will soon launch a new version of its platform. Yes, a total transformation. Simplified and reorganized with a razor-like focus on new and productive ways to use the platform. Here are just a few of the highlights:

A cleaner interface... 30% wider with larger fonts and images.
Search Commercial and Residential properties from one area.
Improved search results… Property views available by list, map, and photo with improved sorting options.
Integrated listings… Residential and commercial properties from one search area.
Customizable homepages… Recent searches, client emails, reports, market activity, listings and saved properties.
Shortcuts... "What do you want to do today?" The new Shortcuts menu takes users on guided tours to the point of productivity.



Residential:
Commercial:
Realtor.com Top Housing Markets of 2021
Realtor.com's top 10 housing markets for 2021 have substantial momentum from 2020 which they will carry into the new year. Still low mortgage rates throughout most of the year help these markets see price and sales growth on top of 2020's high levels. Economic momentum from the thriving tech industry, coupled with healthier levels of supply, will position these markets for growth in 2021. VIEW REPORT
RANW MLS Stats at a Glance
Click HERE for RANW MLS Stats at a Glance!

Need more info?
Want to customize your own reports?
Click HERE for the How-To!
Realtor.com Training Sessions
Please visit Realtor.com for the most recent on-demand and scheduled live training. If you see a subject that interests you, click on the title on the page and register! On demand videos are recorded and available at anytime.
FREE Live Paragon Webinars!
Black Knight (Paragon) has brought back a regularly scheduled series of webinars. These FREE, live webinars will help you get much-needed information to continue being productivity in an ever-changing work environment. Click here for the webinar calendar. Please visit or follow on Facebook @ParagonMLS.
Free RPR Webinars for Residential and Commercial Agents and Brokers

Join these workshops to learn how to leverage these two powerful REALTOR® business tools to your advantage. Learn to easily set-up and connect your RPR and zipForm accounts, and then how to improve your business efficiencies by moving seamlessly between the two.
Click below for an overview of all the various free webinars that RPR offers to REALTORS® or click on a specific specialized link below:
Commercial Agents
Residential Agents
Brokers

Homesnap Training Calendar
Visit the Homesnap Training Calendar for February Webinars! https://blog.homesnap.com/livestream-training-with-ana/
Lockbox Program
Welcome to the Lockbox Program
#2504
#1467
#2497
#1993
#2486
#2407
Stammer Appraisal
Move Up the Real Estate Investors
Re/Max Results
Fanta Allen Realty
Burnet Realty - CBREG
SE Realty
REALTOR MLS
REALTOR MLS
REALTOR at Large MLS
REALTOR MLS
REALTOR at Large MLS
REALTOR MLS
Menasha, WI
Green Bay, WI
Eden Prairie, MN
Green Bay, WI
Edina, MN
Lac du Flambeau, WI
Need an authorization code for Supra eKEY?
Please visit our RANW MLS Lockbox Program webpage for step-by-step instructions for authorizing a new Supra eKEY app. Got a new phone? New member? View the instructions HERE.

As a member/keyholder with RANW MLS, you are also eligible for reciprocal key access to Central Wisconsin MLS and South Central Wisconsin MLS. View more information about reciprocal access HERE.

Also take a moment to view our information about providing WIREX 1-Day Codes to agents in WIREX and other SupraWEB resources.
2021 Annual Lockbox Audit Due March 31st
Companies participating in the Lockbox and Key Program will be receiving a first notice on February 1, 2021 for the upcoming Lockbox audit.

Lockbox inventory will be sent to each participating company. Please check your records for any missing inventory and get the appropriate inventory form back to aschilling@ranw.org and khubers@ranw.org.

This form must be signed by the designated MLS participant for the company and returned to RANW MLS by March 31st, 2021.
If you have any questions regarding the annual lockbox audit, please call RANW MLS 920.739.9108

Thank you for your participating in the RANW MLS Lockbox and Key Program!
Membership
RANW Membership Changes
To view all the current membership changes for RANW click here.
Congratulations on Your Retirement!
RANW congratulates the following REALTOR® and Affiliate members on their recent retirement:

~ Stacey Butler, Coldwell Banker Real Estate Group, Green Bay
~ Linda Calvey, Adashun Jones, Inc., Fond du Lac
~ Dick Casey, First Weber, Realtors, Oshkosh
~ Allan Foote, Waupaca Royal Oaks Realty, Waupaca
~ John Kosmoski, Kos Realty Group, Green Bay
~ Bruce Low, Bottom Line Home Inspection, Luxemburg
~ Jerry Lyons, Jerry C. Lyons, Waupaca
~ Ken Miller, Real Living Bay Realtors, Green Bay
~ Phil Salmon, Salmon Real Estate, Green Bay
~ Scott Schneider, Coldwell Banker Real Estate Group, Green Bay
~ Scott Swick, First Weber, Inc., Fond du Lac
~ Bill Tollard, Adashun Jones, Inc., Oshkosh
~ Carmen Van Abel, Coldwell Banker Real Estate Group, Neenah
Congratulations on Your Wedding!
Congratulations to the following REALTOR® member on their recent wedding:
~ Jessica Sherry, Design Realty, Green Bay
REALTOR Emeritus Applications Due by March 26th
REALTOR® Emeritus is a NAR designation available to any current REALTOR® member in good standing who has been a REALTOR® consistently for at least 40 years in a local board and a member of NAR, who currently serves on a national association committee.
~ Applications submitted will require proof of one (1) year of service* at the National Association level.
* "Service" is defined as serving as an officer, director, committee member, federal political coordinator, president's liaison or regional coordinator to a country with which NAR holds a reciprocal agreement.

In some cases, RANW does not have data from the year a REALTOR® joined, so we don't notify members. If you feel you qualify for REALTOR® Emeritus, please contact Cheryl at cdreger@ranw.org by March 26, 2021. RANW will work with you to complete the application and provide evidence of your 40 years and proof of service to submit to NAR.
BUSINESS RESOURCES
New REALTOR Benefits Added by NAR

Did you know? In one year alone, over 800,000+ REALTORS® saved $74 million by leveraging at least one REALTOR Benefits® Program offering!
Think about how you can incorporate these valuable benefits into your 2021 marketing plans.

Here are a few of the new benefits:
~ Save on High-Quality Appliances 🧺
~ Financial Protection for Those You Love 💖

Discover what's new today by clicking here.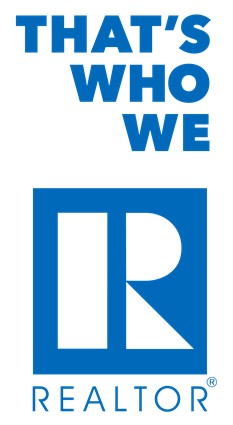 Events At a Squint
February
WB13 & WB15 Mandatory Use
Paragon Live Web Trainings
Homesnap Live Web Trainings
01



March
Appraisal CE
Appraisal CE
Appraisal CE
Appraisal CE
Appraisal CE
Appraisal CE
Lockbox Audit Deadline
Paragon Live Web Trainings
Homesnap Live Web Trainings

08
15
16
17
24
25
31



April

REALTOR & Government Day
Paragon Live Web Trainings
Homesnap Live Web Trainings
14



2021 RANW & MLS
Boards of Directors
RANW & MLS Executive Committee
President
Michael Sewell
President-Elect
Elected by Board 2021
Secretary/Treasurer
Pat Kaster
Past-President
Judd Stevenson
RANW Directors
Andy Beiser
Diane Campshure
Jill Dickson-Kesler
Michael Kunesh
Ben Lyons
K.C. Maurer
MLS Directors
Debbie Gritt
Michael Kunesh
Lori Muller
Peter Stueck
Brittany Voigt
Executive VP
Margery Chapman

MLS Director
Lynn Schwarm