Top Stories
WRA360 Professional Development Series
2021 RANW Neighborhood Outreach Day - Friday, October 22!
ANSI Square Footage Standards: What Agents and Appraisers Should Know
New and Improved Wisconsin Commercial Information Exchange (WCIE)!
Scroll down for additional stories-
REALTOR NEWS
NAR Lauded for Sustainability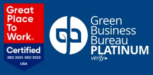 You might notice a new logo at the bottom left of nar.realtor. It highlights that, in its first attempt at certification, NAR has been awarded a platinum certification — the highest level — by the Green Business Bureau. Click on the icon for details of NAR's sustainability strengths, and share the news with members.
Updates to the Lone Wolf zipForms Program
Updated Forms - Mandatory Use Date is July 1st!
The Real Estate Examining Board at the Wisconsin Department of Safety and Professional Services (DSPS) has approved revisions to five WB forms to bring them up to date and improve ease of use. Be sure to use the updated versions of the following forms:
WB-40 Amendment to Offer to Purchase, WB-41 Notice Relating to Offer to Purchase, WB-44 Counter-Offer, and the WB-45 Cancellation Agreement and Mutual Release starting July 1st! Click here for details.
Education
Bias Override: Overcoming Barriers to Fair Housing Certificate ~July 21st, 9 a.m. - 12 p.m.
The new "Bias Override: Overcoming Barriers to Fair Housing" certificate course from the National Association of REALTORS® helps real estate professionals interrupt stereotypical thinking so they can avoid fair housing pitfalls and provide equal professional service to every customer or client.

Learn about the mind science of identity, study how implicit bias can result in fair housing violations, and engage in interactive exercises to improve your ability to work with clients of diverse backgrounds.

Course topics:
~ Understand the history of bias and discrimination in real estate.
~ Explain how implicit bias may result in violations of fair housing laws and industry ethics.
~ Identify interventions to prevent implicit bias, identity anxiety and stereotype threat from influencing behavior.
~ Increase personal motivation to confront these phenomena in their business and community.

Course details:
Date/time: July 21, 2022 / 9:00 a.m. - 12:00 p.m.
Location: Virtual course via Zoom
Instructor: Robert Morris
Credit: A certificate will be awarded upon completion of the course
Fee: $39
Register: Click here to register
WRA360 Professional Development Series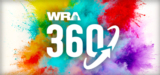 WRA continues to offer their professional development series exploring industry trends, technology, economic forecasts, top issues and various perspectives on cutting-edge topics. Click here to access



Events
WRA Annual Convention ~ October 2-4, Wisconsin Dells

Kick it into high gear at the 2022 convention to ignite your success. Recharge with three days of training, networking and entertainment to get that extra edge. The energy to prevail. The spark to succeed. Click to register today!
Win a Free Pass to WRA's Annual Convention ~ October 2nd-4th
To enter your name into the free convention pass drawing, please email your name, office and phone number to Cheryl at (cdreger@ranw.org).
1. Registration must be given, not sold, and is not transferable;
2. Recipient must be a REALTOR® member of good standing;
3. Financial need is not necessarily a prerequisite, but could be;
4. Recipient may not be a local board officer;
5. Boards may add additional criteria;
6. Deadline for submission is September 14th, 2022;
7. Recipient may add ticketed items at their own cost.
Government Affairs
Attention Brokers - Time to Schedule Legislative Office Visits!
Please consider adding an advocacy update to your next office meeting agenda. I would welcome the opportunity to speak to your agents about the association's legislative successes this past session and how RPAC and Direct Giver contributions can make a difference to our success as an industry.

As brokers, you have a unique opportunity to encourage agents within your office to get involved. Your example and encouragement sends a very strong message about the importance of supporting the advocacy effort of the Association. To schedule an office visit, please contact Jennifer at jsunstrom@ranw.org or call 920-470.9110.
Save the Date - RANW Neighborhood Outreach Day - Friday, October 21!

This is a great opportunity for RANW members to volunteer to help homeowners in your community by raking lawns and other fall lawn maintenance tasks for elderly and disabled residents in your market area. If you are interested, please mark your calendars!
Calling All Direct Givers
When should I send in my contribution?
Well, today would be great! We are officially in RANW's Direct Giver Fundraising period. We ask that all members who have been Direct Givers, or wish to become new Direct Givers please send in your contribution now so that we are able to help candidates who are raising funds and campaigning for the November election. The WRA Direct Giver Program provides an alternative to an RPAC contribution for members who:

wish to retain full control and direction over who will receive their political contributions
wish to give personal contributions to candidates for local and state elections and at the same time benefit the REALTORS® Association
Direct Giver Process
Solicitations

: The minimum contribution is $100.00.
Checks: Checks can be used and must be made to the WRA Direct Giver Program (not RPAC). Checks can be sent to RANW, W6124 Aerotech Dr., Appleton, WI 54914.
Credit Cards: You may also pay on-line via credit card. Click here and login to the WRA site. Or you can call Jennifer at 920.739.9108 with your credit card information and she will take care of it.
Control: Contributions to the Direct Giver Program are deposited in a separate bank account from RPAC contributions. Structurally, the WRA then acts like a bank, with disbursements permitted only with the explicit authorization of the contributor. That is, you retain full control on how your direct giver money is spent.
Directing Contributions: Contributors may at any time direct their contributions, in whole or in part, to any candidate for local, state or federal office. When disbursing funds, contributors can email or call RANW or WRA to indicate how they wish their money to be distributed.
MLS
ANSI Square Footage Standards: What Agents and Appraisers Should Know

As of April 1, Fannie Mae began requiring the ANSI home measurement standard for appraisals of single-family homes. Since the standard is not used universally, you may see discrepancies between the living space reported by the appraiser and the living space showing in public records data. Fannie Mae has issued frequently asked questions to answer questions about the standardized property measuring guidelines. Read the full article HERE.
Realtor.com Mid-Year Housing Forecast Update

Realtor.com just refreshed its 2022 forecast as rising inflation and mortgage rates moderate U.S. housing demand from its 2021 highs. The newly updated forecast predicts (Watch the VIDEO HERE):

Inventory will grow double digits over 2021
Home sales will hit the 2nd highest level in 15 years (only trailing 2021)
The updated forecast anticipates a summer break from a feverish pace of home sales that will provide space for active listings to grow at a faster year-over-year pace than originally projected (+15.0% vs. +0.3%). Combined with returning seasonality and builders ramping up production, these trends could lead to a refresh of the housing market by as early as this fall.

The Economic Impact of a Typical Home Sale in Wisconsin
The real estate industry accounted for $57.2 billion or 15.6% of the gross state product in 2021. Click HERE to see the economic impact of a typical home sale in the State of Wisconsin, brought to you by NAR.
Listing Input & Maintenance (LIM) Requirements
Listing Input and Maintenance is the ability in Paragon to enter and edit your own listings.
In order to have listing input and maintenance access you must:

Be licensed under a company that has enabled listing input and maintenance access for the company. Check with your Broker/manager.
If your company enables LIM access, you

MUST

take the following training

HERE.

When you have completed the LIM webinar, have the broker/manager of your company email cdreger@ranw.org to give you LIM access to enter your own listings.
RANW MLS Stats at a Glance
Click HERE for RANW MLS Stats at a Glance!
Need more info? Want to customize your own reports?
Click HERE for the How-To! OR try one of the Paragon statistical tools under the Resources tab in Paragon!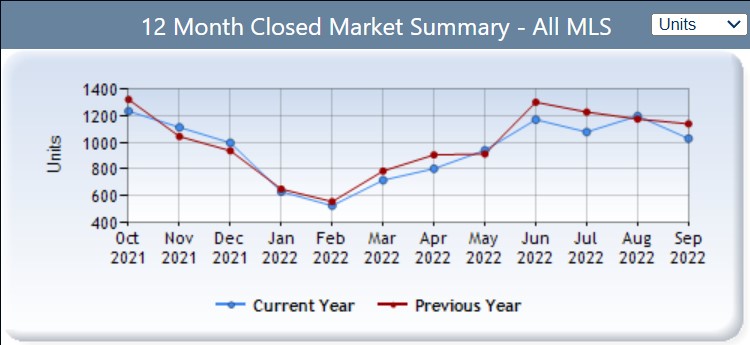 RANW MLS
Training Opportunities
RPR Upcoming Webinars

Did you know that RPR is an invaluable member benefit offered exclusively to REALTORS® at no additional cost? RANW MLS sends all Active, Pending, and Sold listings to RPR for display and use on their Realtor-member only website. Want to learn more? Click on the link below to register for RPR's upcoming webinars on Property Searches, zipForm Integrations, Using Maps, Prospecting/Farming, and MORE!
RPR Webinars by Date
RANW MLS Webinars
Click on the training calendar/link for each vendor to register for free daily or on demand webinars!

Realtor.com Training Sessions
Please visit Realtor.com for the most recent on-demand and scheduled live training. If you see a subject that interests you, click on the title on the page and register! On demand videos are recorded and available at anytime.
Homesnap Training Calendar
Visit the Homesnap Training Calendar for this month's webinars! https://blog.homesnap.com/train-with-jessica/upcoming-live-training/
Lockbox Program
Welcome to the Lockbox Program
#1506
#2517
#2508
#1505
Bay Area Realty and Appraisal, LLC
Fathom Realty, LLC
Spencer Real Estate Partners, LLC
Cappaert Evaluation Services
REALTOR® MLS
REALTOR® MLS
REALTOR® MLS
REALTOR® MLS
Green Bay, WI
Madison, WI
Appleton, WI
Stephenson, MI
Locating your eKEY Serial Number
Need to find your Supra eKEY serial number? Why would you need to know it? Watch the video HERE!

One-Day Code Tips
Having trouble assigning one-day codes to out of area agents? Please take a moment to read through a few helpful tips from our lockbox gurus:
1. How to assign a one-day code in SupraWEB
2. View a map of all board/MLS service areas
3. Know who you are assigning a one-day code to:

Agents have to be participating in an MLS in WIREX to get a one-day code. Use the map in tip #2 if questioning where the agent is from. WRA.org Find a Realtor is also an excellent resource.
Agents with keys from South Central WI MLS and Central WI MLS can not get a one-day code because they are eligible for reciprocal key access.
Agents who are members of RANW MLS are NOT eligible for a code. They should be getting a key if they want access to RANW MLS lockboxes.
4.

If a non-member/out of area agent has already received a one-day code in the past, that agent will have to remember the 4-digit pin they had chosen. They can keep the Supra eKEY app on their smart device for future one-day code retrieval.


5.

A non-member/out of area agent who has

not

received a one-day code in the past will receive a text message with a link. They will click on the link to download the Supra eKEY app, then they will return to the initial text, click on the link again and are led to a registration page where they will enter their information and choose a 4-digit pin.


6.

Send a video to out of area agents to make sure they know how to use the Supra lockboxes. VIDEO HERE.


7.

Call Supra Member Support on weekends for help: 877-699-6787.
Membership
RANW Membership Changes
To view all the current membership changes for RANW click here.
Sincere Condolences
RANW would like to extend its sincerest condolences to the family, friends, and co-workers of:
~ Paul Redemann of Coldwell Banker Real Estate Group - Oshkosh, in the passing of his mother.
Congratulations on Your Retirement!
RANW congratulates the following REALTOR® member on their recent retirement:
~ Kelly Miller, Adashun Jones, Inc, Fond du Lac
Commercial
New Wisconsin Commercial Information Exchange (WCIE)

On June 8th, RANW's new Catylist platform from Moody's Analytics launched! The WCIE website is all new with extensive data and property analytics, and all the new technology features listed below. And for members of WCIE, listings will also still be sent automatically to Catylist's public site, CX Commercial Exchange, and to RPR. Interested in joining the Wisconsin Commercial Information Exchange? Contact cdreger@ranw.org!

NAR Commercial Listing Platforms & Tools
Commercial practitioners need access to property data, marketing services, and other commercial real estate-related data and technology resources. Below is a list of these tools to help you become more profitable in your business - some of which also include discounts for NAR members:

Analytics
Brokerage Back Office/Accounting
Commercial Broker Lists
Commercial Information Exchange/Commercial MLS Providers
CRM Listing Platforms
Marketing/Email Blast Services
News Office Leasing & Lease Administration Tools
Research Property Data Valuation & Underwriting
Click here
for details.