Top Stories
REALTOR Emeritus Applications Due by March 20th
Real Estate CE Scheduled for March 3rd, 10th and 17th at RANW Office!
Appraisal Conference- March 10-11, Ho-Chunk Gaming,Baraboo
Seniors Real Estate Specialist (SRES) Designation ~ March 19th & 20th
REALTOR & Government Day - Wednesday, February 5, 2020
REALTOR Children Scholarship Application Deadline March 13th
Scroll down for additional stories-
REALTOR NEWS
REALTOR Emeritus Applications Due by March 20th
REALTOR® Emeritus is a NAR designation available to any current REALTOR® member in good standing who has been a REALTOR® consistently for at least 40 years in a local board and a member of NAR, who currently serves on a national association committee.
~ Applications submitted in the years 2020 and beyond will require proof of one (1) year of service* at the National Association level.
* "Service" is defined as serving as an officer, director, committee member, federal political coordinator, president's liaison or regional coordinator to a country with which NAR holds a reciprocal agreement.

In some cases, RANW does not have data from the year a REALTOR® joined, so we don't notify members. If you feel you qualify for REALTOR® Emeritus, please contact Cheryl at cdreger@ranw.org by March 20, 2020. RANW will work with you to complete the application and provide evidence of your 40 years and proof of service to submit to NAR.
RANW WB-41 Notice Update
The RANW Forms Committee is working on updating the RANW WB-41 Notice to coincide with the new RANW Addenda. RANW MLS is hoping to have the notice posted in ZipForms in March or before.
Please keep reading the RANW Newsletter as well as RANW.org and Paragon messages for more updates.
Preview New "That's Who We R" Ads

The next phase of the That's Who We R national ad campaign launches Feb. 3. The campaign helps consumers understand the value of REALTORS®, and this year, it rallies consumers to "Look for the R" for reliable guidance on property ownership. Watch a preview here.
Mortgage Closing Scam Client Advisory Brochure Download
Educate your home buyers and sellers about mortgage closing scams (aka wire fraud schemes) with this NEW informational advisory brochure from the National Association of REALTORS® and the American Land Title Association.
Real estate mortgage closing scams are one of the top five wire fraud schemes according to the Internet Crime Complaint Center, accounting for $150 million in losses in 2018 alone. Every day, hackers are watching for listings in escrow, creating fake email accounts, and sending false wiring instructions to brokers, agents, buyers and sellers alike.
Don't let your clients fall victim to one of these scams! Help educate them today. Order here.
New Photofy App from NAR
NAR has partnered with Photofy, a content creation app, to develop a custom version that's preloaded with shareable social media graphics and videos from the popular That's Who We R advertising campaign.
See: https://photofy.com/NAR

One great feature of the NAR+Photofy app is that you can personalize a selection of the campaign's assets. With just a few taps, you can add your photo or logo and contact information, then share the graphics on your social media accounts. That means you can amplify the campaign by helping your sphere of influence understand what the REALTOR "R" stands for.

You can get started with four easy steps:

At photofy.com/nar, use your NRDS ID to sign up for this free, members-only benefit.
From your mobile phone, download the app from the iOS or Google Play store and sign in using your email and password you created in Step 1.
Open the app, tap on "NAR Member" at the bottom of the screen and input your first and last name where indicated. (You can fill in the rest of the information later.)
Start sharing!
There are video tutorials at the signup page to help you get started. Go to: https://photofy.com/NAR
Education
Real Estate CE Scheduled for March 3rd, 10th and 17th at RANW Office!
Residential CE will be offered this March at our RANW Office in Appleton. Classes are scheduled for Tuesday, March 3rd, 10th and 17th. Register HERE or visit www.RANW.org for more details!

Tuesday, March 3rd CE 1&2 - Instructor: Robert Sayas

Tuesday March 10th CE 3&4 - Instructor: Carol Krigbaum

Tuesday, March 17th CE 5&6 - Instructor: Jonathon Sayas

** ALL Real Estate Licenses EXPIRE at the end of 2020.
** Must RENEW with DSPS by December 14th, 2020.

VA Appraisal 101 Tuesday, February 25th - FREE 2 Hour Class for CE Credit
DATE: February 25th, 2020
TIME: 10:00 am
LOCATION: Realtors Association of Northeast Wisconsin
W6124 Aerotech Drive
Appleton, WI 54914
The training is free of charge and optional. After successfully completing the course students will receive (2) continuing education credits for their Wisconsin license. To receive CE credit, participants must attend the entire two hours. Please note an additional hour has been set aside for open discussion about the VA home loan program; however, this is optional and not required for CE credit.
• Please RSVP to email address CV335@va.gov to confirm your attendance or view ranw.org for more information.
• Please include state license number and VA appraiser ID in your request.
• Seats are limited, first come first served.
Appraisal Conference- March 10-11, Ho-Chunk Gaming, Baraboo
Join Wisconsin-wide fellow appraisers to complete CE and pick up new skills for the industry. You'll enjoy networking opportunities while listening and learning from the appraisal industry's top experts. And relax! … you won't face the pressure of quizzes and exams at the Appraisal Conference! For more information and to register, click here.
Seniors Real Estate Specialist (SRES) Designation ~ March 19th & 20th
The SRES two-day core course will help you learn and build key skills in counseling adults age 50+ through selling their family home, buying rental property, moving to a senior community, among many other issues.
Course topics include characteristics of the 50+ market, developing trends of the Baby Boomer generation, application of HOPA (Housing for Older Persons Act), identifying scams targeting the elderly, and much more.
Qualifies for one elective course to be applied towards the ABR designation. Also qualifies for two GRI live elective course credits.
Submitted for 6 hours of 2019-2020 CE credit in lieu of courses 5 and 6.

When: March 19th and 20th
Where: RANW Office, W6124 Aerotech Dr, Appleton
What Time: 8:30AM - 5:00PM
Register: Click Here to Register!

ABR 2-Day Core Class at WRA ~ April 16-17th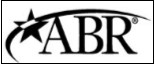 An ABR 2-day core course will be offered April 16-17th at WRA's Headquarters in Madison. The Accredited Buyer Representative (ABR) designation is designed for real estate buyer agents who focus on working directly with buyer clients. The ABR designation is the benchmark of excellence in buyer representation.
Register online at WRA by clicking here
Events
Join a 2020 Committee! Be A Part of YOUR Association
Members who would like to sign up for a RANW committee can submit your requests online. To learn about 2020 RANW Committees and sign up to be considered, please click here. Committee appointments are subject to availability and eligibility. Thank you!
Join Us March 5th in GB for "Name That Tune" Benefiting New Community Shelter!
"Name that Tune" is back Thursday March 5th at the Green Bay Distillery. Space is limited, you must pre-register to participate!

Date:
Register:
Location:
Cost:
Includes:
Benefits:
Thursday, March 5th
Email Jill Dickson-Kesler (GB Community Service Chair) jdickson@coldwellhomes.com
Green Bay Distillery
$20/person
Cost includes registration fee, appetizers and 2 beer/soda tickets
100% of net-proceeds go to New Community Shelter
Mark Your Calendars ~ Upcoming Popular RANW Events!
Thursday, March 5th
Thursday, June 4th
Wednesday, July 15th
Tuesday, August 4th
Thursday, August 20th
Thursday, September 10th
Thursday, December 3rd*
Thursday, December 10th*

Name That Tune
Timber Rattler Make-A-Wish Fundraiser
Green Bay Golf Outing
Fox Valley Golf Outing
Fond du Lac Golf Outing
Oshkosh Golf Outing


Fond du Lac Holiday Party

(*tentative date)


Green Bay Holiday Party

(*tentative date)
Government Affairs
Thank You to all 2019 Direct Givers and RPAC Contributors!
In 2019, not only were we able to exceed our fundraising goal, but for the second year in a row, we had the highest participation rates for Extra-Large boards and highest per capita!!! Slowly, but surely we are moving closer to having each member financially support the association's advocacy efforts and help elect and reelect candidates who support the real estate industry and private property rights.
The RANW Government Affairs Committee and the RANW Board of Directors sincerely thank every single person who gave what they could either to RPAC or to the Direct Giver Program. Although we are not able to list all members who so generously support the RPAC program, every single dollar counts! A special thank you is also extended to the 2019 Government Affairs Committee Chair: Sharron Huss and the entire Government Affairs Committee, as well as so many brokers who have helped highlight the importance of RPAC to their agents.
If you have any questions regarding RPAC or Direct Giver, or if you would like to become involved in the Association, please contact Jennifer Sunstrom, RANW Government Affairs Director at jsunstrom@ranw.org or (920)739-9108


$5000

$2000
| | | | |
| --- | --- | --- | --- |
| Phil Hilgenberg | Terry Hilgenberg | K.C. Maurer | |

$1000
Tim Besaw
Mike Drexler
Taylor Hansen
Ben Lyons
Michael Sewell

Eric Bockhorn
Jack Drzewiecki
Stacey Hennessey
Lori Muller
Scott Swick

Diane Campshure Walczyk
Jim Fletcher
Pat Kaster
Duane Murphy
Kris Villars

Greg Dallaire
Ryan Fulcer
Mike Kunesh
John Pfefferle
Brittany Voigt


$500
| | | | | |
| --- | --- | --- | --- | --- |
| Margery Chapman | Karl Volkman | | | |

$300

$200
Amy Alexander
Candace Kriner
Anne Paulus
Paul Schmidt
Steve Wieckert

Dennis Biggar
Kevin Loosen
Gail Popp
Jim Seefeldt
Amy Williams

Tina Bunker
Therese Massey
Tom Rooney
Keith Sippel
Jim Zierden

Jill Hendricks
Gerry O'Connor
Scott Salan
Jerry Wendland



$100
Bonnie Brandenburg
Jack Doemel
Keith Gonnering
Megan Jacquet
Pat Klapperich
Colleen Longworth
Julie Nikolaou
Angela Rowland
Cindy Weyenberg

Nancy Brennan
Joe Dooley
Elaine Graf
Kitty Jedwabny
Barb Knickel
Deb Meacham
Paul Redemann
Lynn Schwarm
Pete Weyenberg

John Coughlin
Louise Dreier
Debbie Gritt
Mike Karisny
Barb Laib
Skye Meidam
Dennis Rockow
David Spanbauer



Kathy Curren
Lori Frank
Rebecca Hack
Teresa Keenan
Jim Leisner
Steve Meidam
Jill Rooney
Jennifer Sunstrom


RPAC Office Participation Awards - 2019
In an effort to increase the percentage of members who contribute to either RPAC or Direct Giver, the Association is asking brokers to help highlight advocacy and other legislative activity; educating agents about RPAC and why it is so important to their business; setting an example of giving. These efforts by brokers play a critical role in the overall success of the Association as a whole.
Therefore, RANW and the Government Affairs Committee have established a recognition program for offices that meet the following participation levels in their individual offices: * Note these levels:
Office Size
Extra Large Office
Large Office
Medium Office
Small Office

Agents
51+
26 - 50
11 - 25
5 - 10

Participation
50%
55%
65%
70%
The following offices met their required participation level in each of the 4 office categories in 2019 and will be receiving an award at the 2020 RANW annual meeting.



Extra Large Offices



Century 21 Ace Realty (Appleton) - 71% participation
Coldwell Banker REG (Green Bay) - 60% participation
Coldwell Banker REG (Lynndale) - 59% participation
Keller Williams Realty GB (De Pere) - 64% participation
Shorewest, Realtors (Green Bay) - 52% participation
Large Offices
Acre Realty, Ltd (Appleton) - 55% participation
Century 21 Affiliated (Appleton) - 65% participation
Coldwell Banker REG (Neenah) - 62% participation
Exit Elite Realty (Appleton) - 74% participation
Landro Fox Cities Realty (Kimberly) - 69% participation
Resource One Realty (De Pere) - 65% participation


Medium Offices
Beiser Realty (Winneconne) - 72% participation
Coldwell Banker REG (Shawano) - 86% participation
Dallaire Realty (Green Bay) - 72% participation
Expert Real Estate Partners (Appleton) - 73% participation
First Weber, Inc. (Appleton) - 77% participation



Small Offices
Cardinal Realty (Appleton) - 80% participation
Coldwell Banker REG (Oshkosh) - 100% participation
KOS Realty Group (Green Bay) - 71% participation
RE/MAX On the Water (Oshkosh) - 71% participation
Realty World Greater GB (Green Bay) - 86% participation
Thiel Real Estate (Chilton) - 83% participation




RANW's membership is made up of many, many smaller offices with 1, 2, 3, and 4 REALTORS® who regularly contribute to RPAC and Direct Giver. We sincerely thank you for your support. We couldn't do what we do without you!
If you would like more information on how you can help to increase the participation level in your office, please contact Jennifer Sunstrom at jsunstrom@ranw.org or call 920.739.9108.
REALTOR & Government Day - Wednesday, February 5, 2020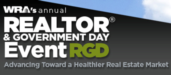 If you have not registered for 2020 REALTOR & Government Day, you can still attend! Registration will be available at the door for $25/person for WRA members and nonmembers.

2020 REALTOR® & Government Day - Wednesday, February 5, 2020, at the Concourse Hotel in Madison from 12:30 pm - 5:30 pm.
Once again we will be discussing several important issues to the real estate industry and property owners including: The need for workforce housing, requirement for home inspectors, local governments practice of chasing sales for reassessments, and the presumption of riparian rights.
Please join us for this once-a-year opportunity to speak directly to our area legislators about the laws that affect your business.
MLS
WIREX Q & A
Q. How do I enter my listing into WIREX?
A. You enter your listing into RANW MLS and (barring any seller restrictions) it automatically goes into WIREX.

Q. Agents reviewing my listing on WIREX aren't seeing my documents. Why?
A. You may have forgotten to put a check mark into the "Public/Emailable" box when uploading your document. If you don't check that box, no one outside of our own Paragon MLS system will be able to see them. They won't be sent out in any kind of data feed, which is how WIREX obtains RANW MLS listings.

Q. Why am I not seeing certain fields or information when I'm looking at a WIREX listing?
A. Each MLS participating in WIREX has their own set of data, although all participating MLSs try to align their data. When listings are shared with WIREX, the native MLS data has to be "mapped" to the fields that are available in WIREX. Sometimes there just isn't a field that's similar enough to put the data into, or the MLS may not have chosen to include that information.
RANW MLS Partners with TrustFunds
We are excited to announce that RANW MLS has partnered with TrustFunds to bring electronic earnest money to our market! We are sure you're going to like the convenience, security, and time-savings of electronic earnest money! We're expecting TrustFunds to launch in 8-12 weeks. Stay tuned as we provide more information! Wondering how electronic earnest money work? Watch the 1-Minute Video here.
Check Out Homesnap Pro - Updates Coming Soon!

What's included (for free) in Homesnap Pro?
~Real-time MLS data on your phone (search for properties by commute, draw your own search, search by school district, filter by status, price, beds, baths, etc.)
~Connecting with clients (messaging, sharing properties, seeing homes clients "snap" and favorites)
~See agent-only confidential data from the MLS
~Schedule showings with Showing Time
~Create a rapid CMA
~See agent information
~Create a "Homesnap Story" (like an Instagram story) on your Active listings
~Message other agents
~"Snap" a home by taking a photo of it and get all the related information, on ANY property
~Walk the property lines(not available on Android)
~Free leads from consumers exploring your listings on Homesnap.com or in the Homesnap app.

Homesnap Account Setup for New Users:
http://www.ranw.org/pdf/ComputerServices/AccountSetup-NewUsers.pdf

Training questions? Email training@homesnap.com.
Free RPR Webinars for Residential and Commercial Agents and Brokers

Join these workshops to learn how to leverage these two powerful REALTOR® business tools to your advantage. Learn to easily set-up and connect your RPR and zipForm accounts, and then how to improve your business efficiencies by moving seamlessly between the two.
Click below for an overview of all the various free webinars that RPR offers to REALTORS® or click on a specific specialized link below:
Commercial Agents
Residential Agents
Brokers

MLS Basics Class Offered ~February 5th and March 11th
Every MLS may do things a little bit differently, so learn what RANW MLS needs you to know! The MLS Basics class will cover our rules and recommended listing procedures, offer a review of listing data and forms needed to complete your listings, cover some of the basics of using Paragon, and provide info on the Supra lockbox program.
This class is a great supplement to the Listing Input and Maintenance (LIM) training, and can be attended by new as well as long-time members and office admins who might like a refresher course.

Register for MLS Basics from 10 am-12 noon by clicking on the date below:
February 5th
March 11th
Listing Maintenance Class ~ February 8th and March 18th
LIM (Listing Input and Training) class will be offered on the following dates from 10 am - 12 pm at our RANW office in Appleton. More information on the LIM program can be found on RANW's website here.

Click on the class date to access the Google form to register.
Tuesday, February 18th
Wednesday, March 18th


Lockbox Program
Welcome to the Lockbox Program
#1502
#3118
#1450
#2448
#2489

Make a Move Realty, LLC
Inspection Services of WI, LLC
Moua Real Estate, LLC
Key Real Estate, LLC
Grace Realty, Inc.

REALTOR Member
Affiliate Member
REALTOR Member
REALTOR Member
REALTOR At Large

Cecil, WI
Princeton, WI
Green Bay, WI
Oshkosh, WI
Coon Rapids, MN

2020 Annual Lockbox Audit Due March 31st
Companies participating in the Lockbox and Key Program will be receiving a first notice on February 3, 2020 for the upcoming Lockbox audit. Lockbox inventory will be sent to each participating company. Please check your records for any missing inventory and get the appropriate inventory form back to aschilling@ranw.org and khubers@ranw.org.
This form must be signed by the designated MLS participant for the company and returned to RANW MLS by March 31st, 2020. If you have any questions regarding the annual lockbox audit, please call RANW MLS 920.739.9108
Thank you!
RANW MLS Lockbox & Key Program eKEY Pro to eKEY Basic Switch

In November 2017 when RANW MLS upgraded the Supra Lockbox System, Supra included "eKEY Professional (Pro)" for all Keyholders free of charge for all of 2018, and then extended the free offer through 2019. eKEY Professional offered a few features beyond dKEY Basic.

We have been advised that as of February 1, 2020, Supra will convert Keyholders back to eKEY Basic and offer eKEY Professional only through a separate annual subscription. This only means that a couple features will no longer be accessible with Basic without a separate subscription for Pro. These features include, for example, the Member Roster and the ability to retrieve Data at the Door, which are also available via HomeSnap and other apps you may already be using.

Please click HERE for features. As of February 1, each Keyholder will have the option to keep eKEY professional (eKEY Pro) for an additional annual fee (non-refundable), invoiced to the company on the MLS billing. If a Keyholder chooses to upgrade to eKEY Pro, the Broker/Manager must alert RANW MLS of the agent's requested upgrade by the attached form, signed by agent and broker.

To view agreement, click HERE. Contact information below. The Agreement is between the REALTORS Association of Northeast Wisconsin MLS, Inc. ("MLS") and the Company Participant signing. You only need to sign this Agreement if one or more of your agents wants to subscribe to the optional eKEY Pro service. Otherwise you don't need to submit anything.

By requesting the upgrade to the Supra eKEY Pro, the Broker and Agent agree to MLS Rules, terms and conditions of the RANW MLS Lockbox/Key Policy, and the Broker agrees to be billed an annual (non-refundable) upgrade fee of $8.00 (+ tax) per month, per agent, on the MLS Participant invoice. The upgrade fee is established by Supra and may be subject to change. The subscription will automatically renew unless cancelled in writing to RANW MLS by 12/15 prior to year of service.

*The Agreement to upgrade may be used at any time to make achange to eKEY service. To avoid change from eKEY Pro to eKEY Basic, form must be completed and returned by January 29, 2020.

Members transferring to another Company with eKEYPro must have the new Broker/Manager submit the attached form in order to transfer billing to the new Company.

Please note that this change to eKEY Basic will not affect reciprocal access in any way or the basic functionality of the lockboxes.

Please contact RANW MLS with any questions or concerns:
RANW Office: (920)739-9108 or 800-661-4141, M-F 8:30 am-5:00 pm
Angela Schilling aschilling@ranw.org
Kristen Hubers khubers@ranw.org

Supra Support: 877-699-6787
7am-9pm, 7 days/week Central Time

For more information about Supra eKEY Basic and Supra eKEY Pro, please visit Supra's Resources page: http://www.supraekey.com/CustomerSupport/Pages/eKEY-Resources.aspx

Thank you for your participation in RANW MLS services.
Membership
RANW Membership Changes
To view all the current membership changes for RANW click here.
Sincere Condolences
RANW would like to extend its sincerest condolences to the family, friends, and co-workers of:

~ Don Wagner, in his recent passing. Don was a REALTOR® with Action Agency Real Estate in Ripon.
~ Jack Drzewiecki, in the recent passing of his brother. Jack is a REALTOR® with Acre Realty, Ltd. in Appleton.
REALTOR Children Scholarship Application Deadline March 13th
A membership benefit of the Wisconsin REALTORS® Association is the REALTOR® children's college scholarship. In 2020, the Wisconsin REALTORS® Foundation board of directors of the association will award 20 scholarships in the amount of $1000 each to sons or daughters of association members.
Please read and complete the information and return the application by March 13, 2020, to the Wisconsin REALTORS® Foundation Inc., 4801 Forest Run Road, Suite 201, Madison, WI 53704.
BUSINESS RESOURCES
WRA Offers Members FREE Tech Helpline
WRA now offers free access to the WRA Tech Helpline as part of your REALTOR® or Affiliate Designate membership. This technical support helpline can assist you with computer-related issues in your office, including support on PCs, Macs, tablet machines, smartphones and more. The service is free and is part of your WRA membership. The April edition of the Wisconsin Real Estate Magazine should have included a personalized contact information card for the helpline.
This new benefit provides you with on-demand access to computer support professionals for quicker, less frustrating resolutions to your technology problems. Not only does the helpline keep your office running more smoothly, but it also minimizes downtime, saves in computer maintenance costs, provides greater business confidence, and ultimately, gives you more time to stay focused on transactions and less time troubleshooting technical issues.
Try the service today! One or two phone calls to the WRA Tech Helpline could help pay for membership in itself. Click here for more details.
Reprinted in part from Wisconsin Real Estate Magazine, April 2017
REAL ESTATE STORE
Shoe Cover Holder - Perfect for Open Houses!

This heavy-duty canvas holder comes in navy blue, black or red (in stock) or dark green (can be ordered) with white printing.
~ Size is 8"x8"x10" when open and 1"x11"x12" when folded flat for storage.
~ Reusable
~ Impress your clients at your next open house!
~ Call RANW today to order. ~ $14.00 plus tax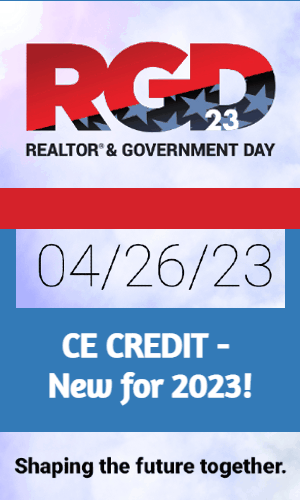 Events At a Squint
February
WRA Tax Tip Forum
Name That Tune Fundraiser
WCR: Galentine's Night Out
WRA Make Instagram Work Forum
VOTE! Wisconsin Primaries
Paragon Live Web Trainings
Homesnap Live Web Trainings
CRS Data MLS Tax Suite Training
02
09
13
16
21





March

CRS:Converting Leads to Closing
Paragon Live Web Trainings
Homesnap Live Web Trainings
CRS Data MLS Tax Suite Training
01





April

RANW Closes at Noon for Holiday
Pricing Strategy course
REALTOR® Broker Summit
REALTOR® Broker Summit
REALTOR® & Government Day
07
13
17
18
26
2023 RANW & MLS
Boards of Directors
RANW & MLS Executive Committee
President
Michael Sewell
President-Elect
Diane Campshure
Secretary/Treasurer
Pat Kaster
Past-President
Judd Stevenson
RANW Directors
Andy Beiser
Jenelle Bruno
Jill Dickson-Kesler
Michael Kunesh
Ben Lyons
K.C. Maurer
MLS Directors
Tyler Jedwabny
Mike Karisny
Michael Kunesh
Lori Muller
Joy Pouwels
Brittany Voigt
Executive VP
Margery Chapman