Top Stories
FINAL RANW Dues Deadline is Friday, Dec 31st
REALTOR & Government DayFebruary 9, 2022 | Madison Concourse Hotel and Governor's Club
Wisconsin's Direct Giver Program Kickoff
HWY Type Streets - New Change Requires Real Property Address
NEW MLS CRS Tax program - Register for LIVE Webinars
WRA360 Professional Development Series
Appraisers Need to Complete Mandatory Ethics Requirement by 12-31-21
Scroll down for additional stories-
REALTOR NEWS
NAR Broker Involvement Program
Brokers, are you a part of the NAR Broker Involvement Program? It is a great and effortless tool to help encourage a higher participation rate for Calls To Action by your agents.

Voice on Capitol Hill: The program is an opportunity to bring a strong and united REALTOR® voice to members of Congress. With over 16,000 broker owners and 450,000 agents in the program, the REALTOR® voice will be heard loud and clear.

Easy-to-Manage Solution: Nothing needs to be downloaded and there is no cost to the broker. NAR gives the broker-owner or managing broker access to the Broker Portal.

Proven Results: Calls for Action response rates are significantly higher when agents receive their message from their broker. Nearly 40% of all responses on Calls for Action were from agents in the Broker Involvement Program.

Frequently Asked Questions
Application
FINAL RANW Dues Deadline is Friday, Dec 31st
The final dues deadline is Friday, December 31st. The easiest way to pay is online at www.ranw.org. The red dues button links to a online member portal, but the process is the same: just use your member ID or NRDS number and follow the steps.
Thank you for your membership!
REALTOR & Government Day February 9, 2022 | Madison Concourse Hotel and Governor's Club

It's time to lobby! The WRA's annual lobbying event, REALTOR® & Government Day, is your chance to shape the laws that affect you and your real estate business in Wisconsin.

The event kicks off with an issue briefing where you'll learn about pending laws and how they impact real estate. Next, you'll move to the Capitol for lawmaker visits. You'll have the unique opportunity to meet in person with your state lawmakers to lobby for or against these laws.

This is your chance to advocate for issues that impact the real estate industry, homeownership and property rights in Wisconsin. Your voice will be heard, and a better Wisconsin real estate market will follow.

2022 tentative event schedule:
12:30 - 1:00 p.m. Registration
1:00 - 1:15 p.m. Welcome and overview
1:15 - 1:45 p.m. Address by Gov. Evers (invited)
1:45 - 2:45 p.m. Issue briefing
2:45 - 3:00 p.m. Move to the Capitol
3:00 - 4:30 p.m. Capitol visits
4:30 - 5:30 p.m. Reception (Madison Concourse)

Conference location:
The Madison Concourse Hotel and Governor's Club
1 W. Dayton St. Madison, WI 53703

Registration:
Online registration coming soon!
Emails from RANW and RANW MLS
RANW and RANW MLS send out emails from the following email addresses:
ranw@ranw.org
ranwmls@ranw.org
lockbox@ranw.org
listings@ranw.org
ranwmls@icheckmls.com (on behalf of listings@ranw.org)
(first initial last name)@ranw.org - Example khubers@ranw.org or cdreger@ranw.org
If you are not receiving these emails, you may need to opt back in to receiving emails from us. Click HERE for more information.

Education
LIVE Virtual GREEN Designation Course - Dec 7-8
REGISTER HERE for NAR's newly updated GREEN Designation Course: People, Property, Planet, Prosperity covers the distinguishing characteristics that make a home high performance. The course looks at why consumer demand for these homes is increasing and how both the homes and consumer expectations impact the market. Two-part course December 7-8, 2021 10am-5pm CST.
NAR Virtual Economic and Real Estate Summit ~ Dec 15th

On December 15th, 2021, from 12-2 pm, NAR will hold a virtual Economic and Real Estate Summit that will provide a year-end review of 2021 and outlook on the real estate market and the economy for the year ahead. Registration is free at nar.realtor along with the list of presentations and speakers (see "Agenda").
WRA "Professional Pointers"
Introducing Professional Pointers, an exciting weekly series from the WRA legal team. Each week, you'll find a pointer to enhance professionalism and success in your practice. Pointers such as:
~ Professional Communication with Clients and Customers
~ Ethical Duty to Cooperate
~ Becoming and Remaining Informed
~ Competent Cooperation
~ Confidentiality Concerns
~ Communication
~ Objective Information

Click here to access the series today!
NAR Core Standards, Fair Housing and DEI

Each year, NAR holds all REALTORS® Associations to a set of "Core Standards" intended to raise the bar for Associations, standards which must be certified by the end of every year. These standards, in six categories, have been in place since 2014. In 2021 new standards were added to include a diversity, equity and inclusion (DEI) component, along with an increased emphasis on fair housing. RANW updated our Strategic Plan and will continue to prioritize these goals in education and advocacy into 2022, as we have for many years. For more info on education opportunities related to fair housing and DEI, check out our April newsletter celebrating Fair Housing Month. RANW Newsletter April 2021
Events
Fall into Giving ~ November 15th-December 3rd
Don't miss the Wisconsin REALTORS Foundation's (WRF) "Fall into Giving" fall fundraising campaign which began November 15th. During Fall into Giving, the WRF will double-match all donations of $25 or more. When you donate $25 between November 15-December 3, the WRF will not only match your donation - we'll double-match it! That means your single donation of $25 turns into a $75 donation to Feeding Wisconsin. The WRF will match $2 for every $1 donated until we reach $20,000. Every single dollar donated will go to Feeding Wisconsin to help families keep food on the table throughout the holiday season.

Want to donate more? We will match that too! While your $1 donation normally provides 3 meals, your $1 Fall into Giving donation is even bigger: your $1 donation during Fall into Giving provides 9 meals to help Wisconsin children.

See how big your impact can be when we match:
Your $25 donates 225 meals
Your $50 donates 450 meals
Your $75 donates 675 meals
Your $100 donates 900 meals

Donate and make a REAL difference. Click HERE to donate.
WRA Winter Convention - February 1-3, 2022, Green Bay
The winter convention is back, and the appraisal conference is back ... all together! This February, two of the WRA's exciting conferences come together in Green Bay for three days of professional development, networking and fun.

With one day of appraisal CE, one day of designation courses and one day of workshops, you'll find something perfect for you at the new event.

Join us for all three or just attend one day if it's right for you. More details to come!
Government Affairs
Help Us Help You - Don't Forget To Support REALTOR Advocacy Efforts

There is till time to support the Association's advocacy efforts on behalf of all REALTORS® and property owners through contributions to either RPAC or Direct Giver.

Contribute to RPAC
The REALTORS® Political Action Committee collects the funds you pay as part of your dues and distributes them to Democrats and Republicans based on issues and support of the REALTOR® legislative agenda.

How to Give:
1. Checks: Checks can be used and must be made to the RPAC.
Checks ($50) can be sent to RANW, W6124 Aerotech Dr., Appleton, WI 54914.
2. Credit Cards: You may also pay on-line via credit card. Login to the WRA site and click here.
3. Or you can call Jennifer at 920.470.9110 with your credit card information and she will take care of it.

Contribute to Direct Giver
The WRA Direct Giver Program provides an alternative to an RPAC contribution for members who:
- wish to retain full control and direction over who will receive their political contributions
- wish to give personal contributions to candidates for local and state elections and at the same time benefit the REALTORS® Association Direct Giver Process
1. Solicitations: The minimum contribution is $100.00.
2. Checks: Checks can be used and must be made to the WRA Direct Giver Program (not RPAC). Checks can be sent to RANW, W6124 Aerotech Dr., Appleton, WI 54914.
3. Credit Cards: You may also pay on-line via credit card. Click here and login to the WRA site. Or you can call Jennifer at 920.739.9108 with your credit card information and she will take care of it.
4. Control: Contributions to the Direct Giver Program are deposited in a separate bank account from RPAC contributions. Structurally, the WRA then acts like a bank, with disbursements permitted only with the explicit authorization of the contributor. That is, you retain full control on how your direct giver money is spent.
5. Directing Contributions: Contributors may at any time direct their contributions, in whole or in part, to any candidate for local, state or federal office. When disbursing funds, contributors can email or call RANW or WRA to indicate how they wish their money to be distributed.
MLS
HWY Type Streets - New Change Requires Real Property Address
December 13th members will see a new 2nd street address added to Paragon. This is where the HWY abbreviation for county and state type streets will be required to be entered, and for all properties the real address-legal tax record address will be required in the 1st -primary street address field. The ability to use the real address will have listings better geocode, map, and work within the new CRS Tax Suite program. BUT with the addition of the new 2nd street address field, it will allow for members to easily search for a property both current and historically. Please click here for more important information on this big MLS change!
TrustFunds - The Next New Norm in Real Estate

RANW MLS has partnered with TrustFunds to bring electronic earnest money to our market!
Visit the TrustFunds Blog for more information about the "Next New Norm in Real Estate".

RANW MLS would be happy to put you in touch with brokers who have offered to share their experience or provide testimonials. TrustFunds integrates into the RANW MLS system - and within the WIREX platform, resulting in a single tool in the market and greater market adoption. In addition, transaction details are auto-populated from the MLS information for complete and accurate reporting.

Benefits of TrustFunds:

TrustFunds is available for all listings in the MLS
No more driving around to pick up a paper check
Improved Security
Simple and convenient for you AND your client
Real-time payment status tracking
Wondering how electronic earnest money works?


Watch the 1-minute Demo HERE!


Contact TrustFunds:

888.249.1616 M-F 8am-5pm CST
https://www.trustfunds.us.com/


What is Homesnap?

Homesnap Pro is available to RANW MLS member free of charge! Homesnap is a visually dynamic way to view listings, create CMA's and so much more! Click HERE for flyer. New to Homesnap? Click HERE to visit the Homesnap University. There are so many functions available in this app! You don't want to miss out! Neither do your clients!
New MLS CRS Tax program - Register for LIVE Webinars

The new CRS MLS Tax Suite has been integrated with Paragon ​and is now LIVE!!!

REGISTER NOW for Live-Web training classes ~ choice of dates/times:
December 1, 2, 7, 8, 9: 10:00-11:30 AM or 2:00-3:30 PM CST

You can attend as often as you like! After registering, you will receive a confirmation CRS email containing information about joining the training. This email will come from
Nicole Morgan no-reply@zoom.us OR Danielle Longdue no-reply@zoom.us.

HELP ~ ​CRS includes a button to access videos and documentation.
Members may also contact CRS directly for assistance: GetHelp@crsdata.com or 800-374-7488.
Paragon Support is available to help members with questions: 877-MLS-HELP (877-657-4357) or ParagonSupport@bkfs.com.

What is Available in CRS ~ some of what members are already raving about:
Mapping tools lay out parcels in a highly visual way. Layers can be added to the parcel map to show flood plains, zip codes, school district overlay, active and sold listings and MORE!
See real estate tax records and assessments and assessor characteristics and save time, no need to go to other sites.
Property Reports are Market Analysis ready and can be personalized for your brand.
Use CRS's newly enhanced CMA program! Create CMA's with big impact points of interest such as revised values when adding on additions or improvements & auto-calculating what percentage of the value of the improvements is likely to be recouped in selling.
Find comparable properties sold through MLS and NOT sold through MLS - including FSBOs, evaluate and provide clients personalized professional presentations.
Prospecting: If searching for a client who is looking in a vacation area - many properties are none-owner occupied, with the prospecting tool you can locate all the current owners and mailing addresses for these owners to find potential listings for client. Prospecting lists are exportable!
Your listing entry in Paragon - Save time by using Auto-fill tool to insert tax record information into new listings in MLS - You decide what data fields to bring into your listing or not.
Help - see the Help icon within CRS, for documents and videos available as well as live customer support!
Look for the CRS icons ​when viewing a listing ~ so easy to find to start using!
LIVE Web Trainings via ZOOM!


*Zoom Help - If this is your first-time using Zoom and you need assistance or have questions, please let us know! Check out this quick video on how to use ZOOM! It's always best to test your audio before the training begins. You will need to make sure you can see the presenter screen as well as hear audio. You will NOT have to be on camera or use your microphone. Simply click the chat button on the bottom and type your questions if choosing not to use a microphone.

See new training dates for January - Focused trainings on specific program areas of CRS classes will be held in the new year ~ watch for dates and registrations. Company trainings also will be available to sign up for following the initial training.

Partners and Roommates Can Now Search Together on Realtor.com®
"If you've ever looked for a new home with a partner or roommate, then you understand the struggle of keeping track of all the listings. There are endless texts and emails and trying to remember who liked which home and why - the process was difficult and ripe for innovation," said Brett Collinson, vice president of product, Realtor.com®. "Realtor.com®'s new features make it easy to organize and simplify a joint home search, keep track of everyone's opinion in a central location, and work together to find the perfect home."

Realtor.com®'s new collaboration feature lets shoppers work with a partner or roommate who has full access to saved listings. And because privacy is important, comments are never posted publicly and can only be viewed by the requestor and their shopping partner. Learn more about this innovation to Realtor.com® HERE.
RANW MLS Stats at a Glance
Click HERE for RANW MLS Stats at a Glance!
See the full November 2021 Statistical Report for all counties HERE.
Need more info? Want to customize your own reports?
Click HERE for the How-To! OR try one of the Paragon statistical tools under the Resources tab in Paragon!
RANW MLS
Training Opportunities
RANW MLS Webinars
Click on the training calendar/link for each vendor to register for free daily or on demand webinars!

FREE Live Paragon Webinars!

Paragon FREE, live webinars will help you get much-needed information to continue being productivity in an ever-changing work environment. Click here for the webinar calendar.

Creating Custom Property Reports
Wednesday, December 1st | 1 p.m. CT | REGISTER >>

Paragon Connect
Thursday, December 2nd | 1 p.m. CT | REGISTER >>
Homesnap Training Calendar
Visit the Homesnap Training Calendar for November Webinars! https://blog.homesnap.com/livestream-trainings-with-zach/
Realtor.com Training Sessions
Please visit Realtor.com for the most recent on-demand and scheduled live training. If you see a subject that interests you, click on the title on the page and register! On demand videos are recorded and available at anytime.
Lockbox Program
Welcome to the Lockbox Program
#2477 Wolf River Home Inspections, Affiliate Home Inspector - Clintonville, WI
#1482 Berkshire Hathaway HS Bay Area Realty, REALTOR® MLS - Green Bay, WI
No Cell Service Needed to Use Supra eKEY!
Watch the video below to learn how to use Supra eKEY with no cellular data required! Video link here.

Lockbox Overages
RANW is contacting MLS Company Lockbox participants in an effort to coordinate the return of leased lockbox overages. RANW MLS uses the following formula to distribute lockboxes to companies in the LB program: Companies receive 120% of Residential and Condo listings and 100% of Multi-Family listings. The formula includes the Company office exclusives and pending listings.

Your company will be contacted by Kristen or Angela if you currently have lockbox overages. RANW will arrange for a courier to your office for a pick-up. In an effort to make sure inventory is correct for future audits, a receipt will be needed. Please call Kristen or Angela at RANW 920-739-9108 if you haven't yet been called, to coordinate your company's pickup ~ or for any questions. RANW MLS appreciates your cooperation on the overage collection!
Membership
RANW Membership Changes
To view all the current membership changes for RANW click here.
Congratulations, REALTOR® Emeritus Greg Kargus!
RANW would like to congratulate Greg Kargus, Kargus Appraisals in Oshkosh, on recently earning the REALTOR® Emeritus designation from NAR at their meetings in November.

Any member who has held membership in the National Association as a REALTOR® for a cumulative period of 40 years in one or more Associations of REALTORS® is eligible for REALTOR® Emeritus status and a waiver of local, state and national dues. As of January 1, 2020, the policy now requires service on a national association committee.
Sincere Condolences
RANW would like to extend its sincerest condolences to the family, friends, and co-workers of:
~ Steve Mann, Broker/Owner of Mann & Associates Real Estate in Oshkosh in his recent passing.
Congratulations on Your Retirement!
RANW congratulates the following members on their recent retirement:
~ Kathy Bozich, ASC Appraisals, Fond du Lac
~ Terry Freiburger, Eagle Eye Foundation & Home Inspection LLC, Fremont
Ethics Deadline is 12-31-21
A new three-year ethics cycle began January 1, 2019, and the deadline is December 31, 2021.
REALTORS® are required by NAR to complete ethics training of not less than 2 hours, 30 minutes of instructional time within three-year cycle. The training must meet specific learning objectives and criteria established by the National Association of REALTORS®.

Training may be completed through the following options:
~ CE Course 4- Ethics & Best Practices (send course 4 certificate to RANW)
~ New Member Orientation class completed January, 2019-December, 2021
~ NAR's Online class - click here.
BUSINESS RESOURCES
WRA Board Approves zipForm Access Until December 2022
You may be familiar with the recent decision by the National Association of REALTORS® (NAR) to discontinue its member benefit of the zipForm transaction management product at the end of 2021. While this is a decision at the national level, please rest assured that the board of directors for your state association, the Wisconsin REALTORS® Association (WRA), has voted that your zipForm will continue through the end of 2022. Additional details will be available in the coming months.
WRA360 Professional Development Series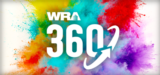 WRA is offering a new professional development series exploring industry trends, technology, economic forecasts, top issues and various perspectives on cutting-edge topics. Past webinars include:
~ Episode 10-Wisconsin's Commercial Real Estate Market: Resilient and Evolving
~ Episode 9 - Low Inventory, High Demand and Rising Prices. What's Next?
~ Episode 8 - 2021 Cybersecurity Threats
~ Episode 7 - How Will Congress Impact Real Estate in 2021?
~ Episode 6 - The Roaring 1920s - in the 2020s?
~ Episode 5 - How Artificial Intelligence Will Transform Real Estate in 2021 and Beyond
~ Episode 4 - The Color of Wisconsin Property Law
~ Episode 3 - Where Does Wisconsin Rank in Government Spending?
~ Episode 2 - Three Megatrends to Watch in 2021
~ Episode 1 - Long Island Divided
Click here to access
Appraiser
Appraisers Need to Complete Mandatory Ethics Requirement by 12-31-21
The mandatory NAR Ethics Training Deadline is 12-31-21. See below the two ways you can complete the requirement:
1. Residential or Commercial Wisconsin CE Course 4
If you HAVE completed a qualifying Residential or Commercial CE Course 4, please email Cheryl (cdreger@ranw.org) the following:
~ Name
~ Certificate or date you completed CE Course 4
~ School where you took the class
OR
2. Take the FREE Online Class for existing members and forward the completion date or certificate to Cheryl at cdreger@ranw.org.

National Association of Realtors® Policy
Under NAR policy, all REALTORS®, including all specialties (residential, appraisal and commercial), are required to complete 2.5 hours of ethics training between 1-1-19 and 12-31-21. If you do not fulfill your membership ethics requirement by 12-31-21, your REALTOR® membership will be suspended.

Designated REALTORS® who are Appraisers


Additionally, if you are the Designated REALTOR® and the MLS Participant for your company, and your REALTOR® membership is suspended, your and you will lose your company's access to MLS until you comply with the ethics requirement. Don't lose your REALTOR® membership and/or MLS access - comply today! Please email Cheryl at cdreger@ranw.org with questions.
REAL ESTATE STORE
Hard Copy Forms for Sale!
RANW has the following list of hard copy forms for sale. Click HERE for the list/order form. Please email aschilling@ranw.org or call RANW 920-739-9108 to order.
-For a current list of WRA forms available on zipForms and the WRA PDF Subscription service, click HERE.
-For forms available from the DSPS click HERE.