Top Stories
2021 Virtual NAR REALTORS Legislative Meetings ~ May 3-14, 2021
Complete Your Fairhaven Simulation Training - It's Fun!
Free Fair Housing Act Video Download
WRA360 Professional Development Series
NE WI Regional CDBG Housing Grant Program
Your Listings Are Being Missed - Have You Opted Out of MLS Emails?
Scroll down for additional stories-
REALTOR NEWS
NAR Offers Series of REALTOR® Safety Discussion Webinars
Don't miss the first in a series of REALTOR® Safety discussions to hear stories from a panel of fellow REALTORS®, and learn how to identify predatory behavior from safety presenters, including Carl Carter, Jr. and Dave Legaz. Together, we will improve the safety culture and reduce the number of safety incidents that happen in the industry. Stay safe, and join the safety conversation. Click here to access.
2021 Virtual NAR REALTORS Legislative Meetings ~ May 3-14, 2021

The Federal Legislative & Political Forum is always a highly anticipated session at the REALTORS® Legislative Meetings. The 2021 version - featuring Mara Liasson from NPR and Fox News and Van Jones, CNN Host and Dream Corps Founder - is no exception. These news heavyweights will provide a bipartisan assessment of today's hottest national political topics.

There is plenty of time to register for the 2021 REALTORS® Legislative Meetings to see this session and all the great content slated for this year's event. Registration is Complimentary for Members Admission to the 2021 REALTORS® Legislative Meetings is complimentary for NAR Members but REALTORS® must register to attend and receive access to the virtual event platform. Join us in advancing issues important to the real estate profession and the livelihood of REALTORS®!
Complete Your Fairhaven Simulation Training - It's Fun!

It's not too late! You can still show your commitment to fair housing by completing the Fairhaven Simulation training. Visit Fairhaven.realtor to complete your training and earn your certificate of completion.
Education
Free Fair Housing Act Video Download
The Housing Point: Fair Housing Act Video is designed to educated real estate professionals on how to comply with the FHA. You'll learn about familial status discrimination, how to avoid steering claims, and more. You can download this product for FREE thanks to the 2021 Right Tools Right Now Program.
WRA360 Professional Development Series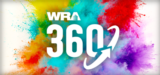 WRA is offering a new professional development series exploring industry trends, technology, economic forecasts, top issues and various perspectives on cutting-edge topics. Past webinars include:
~ Episode 4 - The Color of Wisconsin Property Law
~ Episode 3 - Where Does Wisconsin Rank in Government Spending?
~ Episode 2 - Three Megatrends to Watch in 2021
~ Episode 1 - Long Island Divided
Click here to access
Government Affairs
NE WI Regional CDBG Housing Grant Program
The CDBG-Housing Program Brown County administers covers a 10-county region in Northeastern Wisconsin, excluding the Cities of Appleton, Fond du Lac, Green Bay, Neenah, Oshkosh, and Sheboygan. The cities have their own programs. Our program provides 0% interest loans for home repairs to the principal residence (detached garages are not eligible).

The loan is recorded as a mortgage on the property. Payment on the loan is deferred until such time as the home is no longer the principal place of residence which typically occurs when the home is sold, when the mortgage is refinanced, or the homeowner transfers ownership. At that point, the loan is due in full. In order to qualify for the program, there are 80% CMI income limits, which vary depending upon the number of people living in the household. These are gross income limits and include all income sources (wages, unemployment, SSI, SSDI, Social Security, child support, etc.) before any deductions. Please see attached Yr 2021 household income parameters.

Provided the homeowner qualifies under the household in come parameters and they have equity to cover improvements in their home, we would send a Housing Quality Standards (HQS) Building Evaluator to their home to identify any necessity issues that would result in the home not meeting health and safety federal standards.

The rehabilitation program also provides assistance for energy efficiency improvements. Like mentioned before, detached garages are not covered, because the rehabilitation program concentrates on livable areas or the domicile of the home. There habilitation program does not cover cosmetic and/or update home improvements. For example, outdated carpet unless it poses a tripping hazard. Any necessity improvement issues would all be written down and a scope of work prepared. The scope would be sent out by the homeowner for general contractor bids and the most reasonable and comparable/complete bid(s) would be awarded the job. We do not allow owner carpenter by trade work.

Homeowners usually contact us by phone to discuss the program and see if they qualify. We are usually in the office between 8:00 a.m. and 4:30 p.m. We usually verbally prequalify future applicants before we send our NE WI CDBG Application Package out. Please feel free to have homeowners call our general office phone of (920)448-6480 and ask for either Shelly or Todd with any questions or if they want to be prequalified.
MLS
Tips for Listing Input & Maintenance (LIM)
Are you tired of seeing error messages when entering a listing? Does Data Entry ask you to make corrections before your listing can be confirmed? There's help! The best LIM tips and tricks have been put into one new document that will save you time and frustration: https://www.ranw.org/media/jvvfh3qp/lim-tipstricks.pdf
RANW MLS Stats at a Glance
Click HERE for RANW MLS Stats at a Glance!
Need more info? Want to customize your own reports?
Click HERE for the How-To!
Your Listings Are Being Missed - Have You Opted Out of MLS Emails?
RANW and RANW MLS send out emails from the following email addresses:
ranw@ranw.org
ranwmls@ranw.org
lockbox@ranw.org
listings@ranw.org
ranwmls@icheckmls.com (on behalf of listings@ranw.org)
(first initial last name)@ranw.org - Example khubers@ranw.org or cdreger@ranw.org
If you are not receiving these emails, you may need to opt back in to receiving emails from us.



At the bottom of our emails, it reads:


Unsubscribe: By unsubscribing, you are authorizing RANW to discontinue all e-mail correspondence from www.ranw.org. You will not receive any information from www.ranw.org via e-mail, including but not limited to: education, events, calls to action, committee information, etc. To unsubscribe, click here... unsubscribe@ranw.org. Please note: This unsubscribe will also apply to RANW MLS auto-generated email programs through Paragon and ranwmls.com.



Larger offices and corporations:

Please contact your IT department/person to unblock RANW/RANW MLS emails for future correspondence.

Emails might also being going to your junk or spam folder. Please check your spam folder frequently in order to avoid missing important announcements.

Did Your Contact Accidentally "Opt Out" of Receiving Emails from

PARAGON

?
Here's how to help them opt back in ~ click this link.
What is TrustFunds?
RANW MLS has partnered with TrustFunds to bring electronic earnest money to our market!
Visit the TrustFunds Blog for more information about the "Next New Norm in Real Estate".

RANW MLS would be happy to put you in touch with brokers who have offered to share their experience or provide testimonials. TrustFunds integrates into the RANW MLS system - and within the WIREX platform, resulting in a single tool in the market and greater market adoption. In addition, transaction details are auto-populated from the MLS information for complete and accurate reporting.

Benefits of TrustFunds:

TrustFunds is available for all listings in the MLS
No more driving around to pick up a paper check
Improved Security
Simple and convenient for you AND your client
Real-time payment status tracking
Wondering how electronic earnest money works?


Watch the 1-minute Demo HERE!


Contact TrustFunds:

888.249.1616 M-F 8am-5pm CST
https://www.trustfunds.us.com/


Realtor.com Monthly Traffic Report
Click HERE to see the Realtor.com monthly traffic report for Northeast Wisconsin.

Realtor.com COVID-19 Housing Market Update

Median listing prices grew at 18.7 percent over last year, marking 35 consecutive weeks of double-digit price growth. In the second half of 2020, buyers could handle higher prices without batting an eye thanks to falling mortgage rates which meant falling monthly payments even as prices rose, but this may soon change. The monthly payment for the median priced home increased $100 in the last month thanks to soaring home prices and now climbing mortgage rates. On top of this, although they remain historically low, mortgage rates are expected to increase further later in the year. Thus, affordability will be a growing challenge for home buyers in the months ahead, as prices and rates both climb. Watch the video for more information.
RPR Commercial Data Sources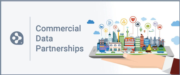 Ever wonder where RPR gets its commercial data from? Here's a closer look at the RPR data partners that help power the platform's commercial applications. Visit narrpr.com
RANW MLS Webinars
Click on the training calendar/link for each vendor to register for free daily or on demand webinars!

FREE Live Paragon Webinars!

Paragon FREE, live webinars will help you get much-needed information to continue being productivity in an ever-changing work environment. Click here for the webinar calendar.

Paragon is now offering webinar "shorts"; trainings in 20 minutes or less! Click Here to register for one or all of the upcoming May Paragon trainings!


Realtor.com Training Sessions

Please visit Realtor.com for the most recent on-demand and scheduled live training. If you see a subject that interests you, click on the title on the page and register! On demand videos are recorded and available at anytime.
Homesnap Training Calendar
Visit the Homesnap Training Calendar for May Webinars! https://blog.homesnap.com/livestream-training-with-mariah/
Generate Listings & Referrals with Homebot!
Low inventory is a challenge and everyone is looking to get listings for their buyer clients. If you're looking to generate more listing activity, we recommend that you look at Homebot and try the free 30 day trail inside of Paragon. Here are upcoming 30 minute demonstrations of Homebot if you would like to learn more of what Homebot has to offer.

Upcoming Demo Sessions (CST)

Lockbox Program
Welcome to the Lockbox Program
#1472
#1472-01
#1472-02
#2472
Weichert Realtors - Place Perfect
Weichert Realtors - Place Perfect
Weichert Realtors - Place Perfect
Weichert Realtors - Place Perfect
REALTOR MLS
REALTOR MLS
REALTOR MLS
REALTOR MLS
Marinette, WI
Green Bay, WI
Menominee, MI
Appleton, WI
New Supra Resources!

NEW SUPRA VIDEOS!
1. Always assign a lockbox to your listing as best practice.
Learn how to Assign a Lockbox to a Listing HERE.

2. Get a new phone or have to reinstall the eKEY app?
Learn how to get an authorization code right from your device HERE.

NEW ONE-DAY CODE HOW-TO!
You asked for it! We've made it easier.
Click HERE for the 2-pager!
Membership
RANW Membership Changes
To view all the current membership changes for RANW click here.
Congratulations on Your Retirement!
RANW congratulates the following REALTOR® member on their recent retirement:

~ Jim Poeschl, First Weber, Realtors, Oshkosh
Use the Member Portal to Update your Info or Print Receipts!
Login to the member portal with your RANW id or your NRDS number. If you don't remember your ID, click here.
Click the edit button to the right of "My Profile"
To change your personal information, choose "Personal". PLEASE do not use all caps in the fields.
Choose "Photo" then "Update" to upload your photo
Print receipts

from the Member tap on the top of the screen. Choose My Association Account > History > Choose Year.