Top Stories
Company Billing through Member Portal
November is REALTOR Designation Awareness Month
Thank You to All RANW Neighborhood Outreach Volunteers & Sponsors!
NEW MLS CRS Tax program - Register for LIVE Webinars
RANW Offers Virtual New Member Orientation!
WRA360 Professional Development Series
Appraisers Need to Complete Mandatory Ethics Requirement by 12-31-21
Scroll down for additional stories-
REALTOR NEWS
Company Billing Through Member Portal

RANW and RANW MLS are pleased to announce a new way to pay your monthly invoices ~ "online"! While this new change is being implemented this fall, you will continue to receive your monthly statement in the mail.

We expect to discontinue the mailing of monthly statements early 2022. The company will be emailed once the online access has been implemented, and will also receive an email notice monthly to alert that their RANW and or RANW MLS invoices are posted online to view and pay! Questions on this new billing? Please call RANW…920.739.9108.

RANW Membership Renewal Time ~ Renew by Nov 15th!
The annual membership renewal dues statements were sent out in early October. The easiest way to pay is online at ranw.org. The red dues button links to a new member portal, but the process is the same: just use your member ID or NRDS number and follow the steps.

The discounted dues deadline is November 15th which is a Monday this year. Thank you for your membership!
New MLS CRS Tax Program!
The new MLS program -- CRS Tax Suite -- is now live in Paragon!
Be sure to check out the MLS Section for more info!!



WRA Board Approves zipForm Access Until December 2022
You may be familiar with the recent decision by the National Association of REALTORS® (NAR) to discontinue its member benefit of the zipForm transaction management product at the end of 2021. While this is a decision at the national level, please rest assured that the board of directors for your state association, the Wisconsin REALTORS® Association (WRA), has voted that your zipForm will continue through the end of 2022. Additional details will be available in the coming months.
New FEMA Risk Rating 2.0
NAR policy supports Risk Rating 2.0: Equity in Action, which prices flood insurance for each home individually rather than by flood zone. FEMA hadn't updated its rating system in 50 years but has now adopted modern insurance industry technologies, standards, and practices, allowing FEMA ratings to be more precise and accurate. Check out NAR's new information packet.
Notice of Director Slate for 2022
The Nominating Committee slate of director candidates for the 2022 RANW Board of Directors, one candidate for each seat to be filled, is posted below. The slate is published at least three weeks preceding an election. If an election is needed, it will be held by electronic means or by written mail-in ballot to commence no earlier than November 23 and conclude no later than November 30, 2021. The method of voting shall be determined by the Board of Directors in accordance with procedures established by the Board. Per Article XI, Section 5, of the RANW Bylaws, additional candidates for the offices to be filled may be placed in nomination by a petition signed by at least 10% of the REALTOR® Members. The petition shall be filed with the Executive Vice-President at least two weeks before the election but no later than by close of business on November 9, 2021. The EVP shall publish notice of such additional nominations to all REALTOR® Members eligible to vote at least one (1) week before the election. No additional nominations shall be made except as provided for in Section 5.

An Annual Meeting for 2021 was not scheduled due to Covid. Should an election be held the Board of Directors has established that the number of votes cast by each member shall equal the number of vacant seats to be filled; however no member may cast more than one vote for any individual candidate. In the case of additional nominees by petition, the top recipients shall be deemed duly elected. If there are no additional nominees, the slate as published by the Nominating Committee will be declared duly elected.

2022 RANW Directors: REALTORS® nominated for election by RANW REALTOR® membership for a Director position on the Board of Directors, 3-Year Term Effective January 1, 2022 (2 positions):
Jenelle Bruno Jill Dickson-Kesler

The appointment of any expiring positions on the RANW MLS Board of Directors will go before the RANW Board and announced before year end.
Education
November is REALTOR Designation Awareness Month

REALTOR® Designation Awareness Month is recognized annually in the month of November. The National Association of REALTORS® encourages members to increase their professionalism, marketability, proficiency, and income through pursuance of an officially endorsed NAR designation or certification.
There is an official NAR designation for practically every specialty area in the real estate industry. Designations and certifications are awarded by each affiliated group upon completion of required courses. Click here for more information or click here for a complete list of designations.
WRA "Professional Pointers"
Introducing Professional Pointers, an exciting weekly series from the WRA legal team. Each week, you'll find a pointer to enhance professionalism and success in your practice. Pointers such as:
~ Ethical Duty to Cooperate
~ Becoming and Remaining Informed
~ Competent Cooperation
~ Confidentiality Concerns
~ Communication
~ Objective Information
~ Professional Communication

Click here to access the series today!
Events
2021 REALTOR Conference & Expo - In San Diego or Virtual, November 12-15th

The REALTORS® Conference & Expo is the largest annual event for the most successful real estate professionals. Education and networking sessions cover every aspect of the real estate industry with prime speakers from around the globe.

By attending NAR's 2021 REALTORS® Conference & Expo, you're making an investment in yourself and your business that will pay off in dividends for years to come. Your conference experience includes learning and networking sessions where you can easily engage session leaders and connect with like-minded participants about issues that are relevant to your goals, ask questions, and share real solutions with your peers.
Browse the industry's largest trade show, with over 250 exhibitors, to find products and services that will help you conduct business more efficiently. Special events provide a fun way to network with peers in a casual atmosphere. You will return home with the knowledge, tools and connections to be successful in this competitive business.
Register HERE.
Thank You to All RANW Neighborhood Outreach Volunteers!

Thank you to all the volunteers for RANW's 14th Annual Neighborhood Outreach Day! A total of 174 members were able to help 44 elderly and disabled homeowners through Northeast Wisconsin!! Click here for pictures!



Annual Meeting
As previously noticed in regard to events, the Annual Meeting will not be held live this year.
Government Affairs
Say WHATTT?
So everyone has received their 2022 Dues Renewal. Some may have paid, some not yet…
One important thing you should know: If your company sends in your dues payment for you, they cannot make the RPAC payment for you. You have to pay that yourself - separately. I know you all are committed to paying RPAC and encouraging your agents and colleagues to do the same, so here is what you do: How to Give:
1. Checks: Checks can be used and must be made to the RPAC. Checks ($50😉) can be sent to RANW, W6124 Aerotech Dr., Appleton, 54914.
2. Credit Cards: You may also pay online via credit card. Login to the WRA site and click here.
3. Or you can call Jennifer at 920.470.9110 with your credit card information and she will take care of it.
WRA Call For Action - Workforce Housing Bill
On Tuesday, October 26, 2021 the Wisconsin Assembly voted to approve AB 608 - a very important bill to help increase both the supply and affordability of housing in Wisconsin by reducing costs associated with local land use regulations.

Thank you to everyone who responded to WRA's Call For Action!
Summary of this legislation
MLS
New MLS CRS Tax program - Register for LIVE Webinars

The new CRS MLS Tax Suite has been integrated with Paragon ​and is now LIVE!!!





More, new from Paragon & support ~ Paragon's new Intelligent Analytics features

(link to integration document HERE) highlights many of the FREE integration enhancements to Paragon with the addition of CRS Tax. Save time by using the enhanced data, enhanced search options, a Property Watch feature and a new Public Records page without switching programs.


Paragon Support is available to help members with questions: 877-MLS-HELP (877-657-4357) or ParagonSupport@bkfs.com.





What is Available in CRS ~ some of what members are already raving about:



Save time by using Auto-fill tool to insert tax record information into new listings in MLS - You decide what data fields to bring into your listing or not.
Mapping tools lay out parcels in a highly visual way. Layers can be added to the parcel map to show flood plains, zip codes, school district overlay, active and sold listings and MORE!
See real estate tax records and assessments and assessor characteristics and save time of no need to go to other sites.
Property Reports are Market Analysis ready and can be personalized for your brand.
Create CMA's with big impact points of interest such as revised values when adding on additions or improvements & auto-calculating what percentage of the value of the improvements is likely to be recouped in selling.
Find comparable properties sold through your MLS and NOT sold through your MLS - including FSBOs, evaluate and provide clients personalized professional presentations.
Prospecting: If searching for a client who is looking in a vacation area - many properties are none-owner occupied, with the prospecting tool you can locate all the current owners and mailing addresses for these owners to find potential listings for client. Prospecting lists are exportable!
Help - see the Help icon within CRS, for documents and videos available as well as live customer support!
Look for the CRS icons ​when viewing a listing ~ so easy to find to start using!

REGISTER NOW for Live-Web training classes ~ choice of dates/times:
November 2, 3, 4, 9, 10: 10:00-11:30 and 2:00-3:30
December 1, 2, 7, 8, 9: 10:00-11:30 and 2:00-3:30

These live-web classes allow you to hear the instructor and see examples on the screen as well as ask questions ~

you can attend as often as you like!


After registering, you will receive a confirmation CRS email containing information about joining the training. This email will come from Nicole Morgan no-reply@zoom.us OR Danielle Longdue no-reply@zoom.us.



*If this is your first-time using Zoom

and you need assistance or have questions, please let us know! Check out this quick video on how to use ZOOM! It's always best to test your audio before the training begins. You will need to make sure you can see the presenter screen as well as hear audio. You will NOT have to be on camera or use your microphone. Simply click the chat button on the bottom and type your questions if choosing not to use a microphone.

Focused trainings on specific program areas of CRS classes will be held in the new year ~ watch for dates and registrations. Company trainings also will be available to sign up for following the initial training.
Special Access to ShowingTime App for RANW Affiliate Home Inspectors
RANW MLS is pleased to announce the allowance of the ShowingTime Appointment App for RANW Affiliate member Home Inspectors. This means that your listings with the Showing Time appointment scheduler will be able to be scheduled for Home Inspectors by RANW Home Inspectors – if you allow them to do so in general or on a per listing.

RANW has a new agreement the RANW Affiliate Wisconsin Home Inspector Company and their HI employees wanting to access the Showing Time app must complete prior to them being able to get and use the app from ShowingTime. (See example of agreement – CLICK HERE) RANW MLS has worked with Paragon and ShowingTime to allow for this service for your optional use on your listings ~ it is expected to be available early November.
Courtesy Reminder
Have to cancel a scheduled showing? Friendly reminder to let the listing company know if and why the appointment is being cancelled, especially in occupied homes and if cancelling the same day. Please also pay attention to Showing Instructions such as lights/no lights, dogs, etc. Thank you for making us all be the best REALTORS® we can be!!
Homesnap has completed RANW's Paragon Premium upgrade!
Paragon Premium features are now live in Homesnap! View the flyer HERE.
New to Homesnap? Click HERE to visit the Homesnap University.
There are so many functions available in this app! You don't want to miss out! Neither do your clients!
RANW MLS Stats at a Glance
Click HERE for RANW MLS Stats at a Glance!
See the full October 2021 Statistical Report for all counties HERE.
Need more info? Want to customize your own reports?
Click HERE for the How-To! OR try one of the Paragon statistical tools under the Resources tab in Paragon!
RANW MLS
Training Opportunities
FREE Live Paragon Webinars!

Paragon FREE, live webinars will help you get much-needed information to continue being productivity in an ever-changing work environment. Click here for the webinar calendar. Check out the October offerings HERE!

RANW MLS Webinars
Click on the training calendar/link for each vendor to register for free daily or on demand webinars!

Homesnap Training Calendar
Visit the Homesnap Training Calendar for November Webinars! https://blog.homesnap.com/livestream-training-with-mariah/
Realtor.com Training Sessions
Please visit Realtor.com for the most recent on-demand and scheduled live training. If you see a subject that interests you, click on the title on the page and register! On demand videos are recorded and available at anytime.
Lockbox Program
Welcome to the Lockbox Program
#2476
#1479
#1480
#1460
#2424
Myers, Inc.
Hang Your Hat Home Inspections
NextHome Star Realty
Terry Allen Realty
Boss Realty, LLC
REALTOR® MLS
Affiliate Home Inspector
REALTOR® MLS
REALTOR® MLS
REALTOR® MLS
Appleton, WI
Green Bay, WI
Marinette, WI
Suamico, WI
Crivitz, WI
Register for Supra Lockbox, eKEY and SupraWEB Training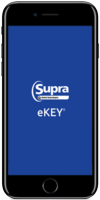 Did you know that Supra, RANW MLS's Lockbox system vendor, has an agent training program? Click HERE to register for Supra eKEY Basic, eKEY Pro, and SupraWEB webinars!
Lockbox Overages
RANW is contacting MLS Company Lockbox participants in an effort to coordinate the return of leased lockbox overages. RANW MLS uses the following formula to distribute lockboxes to companies in the LB program: Companies receive 120% of Residential and Condo listings and 100% of Multi-Family listings. The formula includes the Company office exclusives and pending listings.

Your company will be contacted by Kristen or Angela if you currently have lockbox overages. RANW will arrange for a courier to your office or for a drop off to RANW ~ in an effort to make sure inventory is kept correct for future audits, a receipt will be needed! Please call Kristen or Angela at RANW 920-739-9108 if you haven't heard from them yet, to coordinate pickup and/or drop off ~ or for any questions. RANW MLS appreciates your cooperation on the overage collection!
Membership
RANW Membership Changes
To view all the current membership changes for RANW click here.
Congratulations on Your Wedding!
Congratulations to the following REALTOR® members on their recent weddings:
~ Jacque Bartels, REALTOR® with Expert Real Estate Partners in Appleton
~ Elyse Badtke, REALTOR® with Adashun Jones, Inc in Fond du Lac
~ Rachel Farrell, REALTOR® with Elysian Realty, LLC in Green Bay
Ethics Deadline is 12-31-21
A new three-year ethics cycle began January 1, 2019, and the deadline is December 31, 2021.
REALTORS® are required by NAR to complete ethics training of not less than 2 hours, 30 minutes of instructional time within three-year cycle. The training must meet specific learning objectives and criteria established by the National Association of REALTORS®.

Training may be completed through the following options:
~ CE Course 4- Ethics & Best Practices (send Crs 4 certificate to RANW)
~ New Member Orientation class completed January, 2019-December, 2021
~ NAR's Online class - click here.
RANW Offers Virtual New Member Orientation!
Until we can safely offer live New Member Orientation classes, RANW has developed a virtual option for all new members who have not yet completed this membership requirement. New members have all been emailed all of the information and links and have have 30 days to complete the requirement. If you have questions, please email cdreger@ranw.org or call 920-739-9108.

"The beautiful thing about learning is nobody can take it away from you." B. B. King
BUSINESS RESOURCES
WRA360 Professional Development Series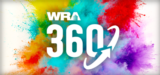 WRA is offering a new professional development series exploring industry trends, technology, economic forecasts, top issues and various perspectives on cutting-edge topics. Past webinars include:
~ Episode 10-Wisconsin's Commercial Real Estate Market: Resilient and Evolving
~ Episode 9 - Low Inventory, High Demand and Rising Prices. What's Next?
~ Episode 8 - 2021 Cybersecurity Threats
~ Episode 7 - How Will Congress Impact Real Estate in 2021?
~ Episode 6 - The Roaring 1920s - in the 2020s?
~ Episode 5 - How Artificial Intelligence Will Transform Real Estate in 2021 and Beyond
~ Episode 4 - The Color of Wisconsin Property Law
~ Episode 3 - Where Does Wisconsin Rank in Government Spending?
~ Episode 2 - Three Megatrends to Watch in 2021
~ Episode 1 - Long Island Divided
Click here to access
Appraiser
Appraisers Need to Complete Mandatory Ethics Requirement by 12-31-21
The mandatory NAR Ethics Training Deadline is 12-31-21. See below the two ways you can complete the requirement:
1. Residential or Commercial Wisconsin CE Course 4
If you HAVE completed a qualifying Residential or Commercial CE Course 4, please email Cheryl (cdreger@ranw.org) the following:
~ Name
~ Certificate or date you completed CE Course 4
~ School where you took the class
OR
2. Take the FREE Online Class for existing members and forward the completion date or certificate to Cheryl at cdreger@ranw.org.

National Association of Realtors® Policy
Under NAR policy, all REALTORS®, including all specialties (residential, appraisal and commercial), are required to complete 2.5 hours of ethics training between 1-1-19 and 12-31-21. If you do not fulfill your membership ethics requirement by 12-31-21, your REALTOR® membership will be suspended.

Designated REALTORS® who are Appraisers


Additionally, if you are the Designated REALTOR® and the MLS Participant for your company, and your REALTOR® membership is suspended, your and you will lose your company's access to MLS until you comply with the ethics requirement. Don't lose your REALTOR® membership and/or MLS access - comply today! Please email Cheryl at cdreger@ranw.org with questions.
REAL ESTATE STORE
Hard Copy Forms for Sale!
RANW has the following list of hard copy forms for sale. Click HERE for the list/order form. Please email aschilling@ranw.org or call RANW 920-739-9108 to order.
-For a current list of WRA forms available on zipForms and the WRA PDF Subscription service, click HERE.
-For forms available from the DSPS click HERE.